John Hurt diagnosed with 'early stage pancreatic cancer'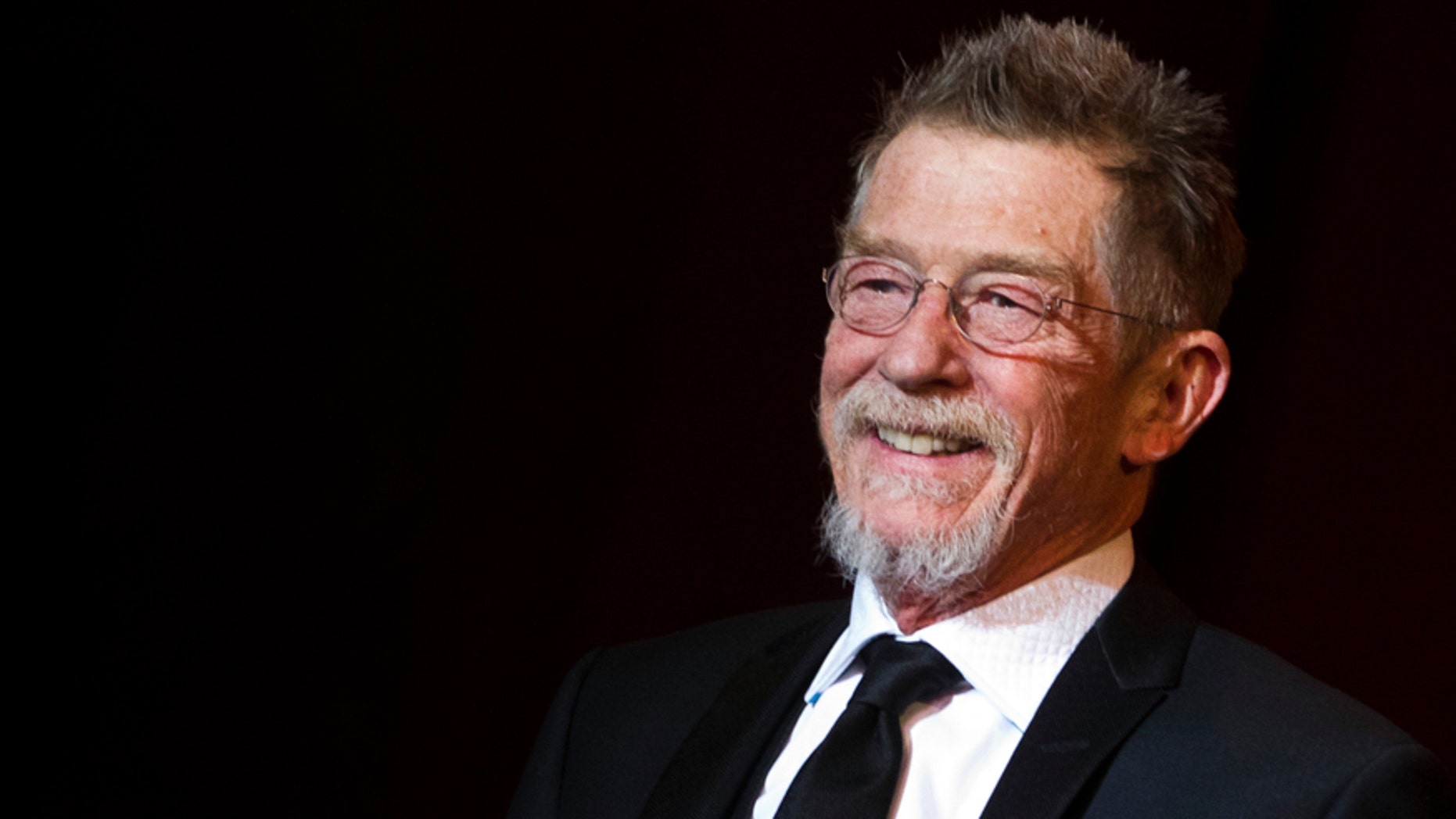 Veteran British actor John Hurt has been diagnosed with pancreatic cancer.

The 75-year-old "Alien" star is undergoing treatment and remains optimistic about his future, declaring he hopes to continue working for as long as possible and is to go ahead with plans to record an upcoming radio play for BBC Radio 4.

He said in a statement, "I have always been open about the way in which I conduct my life and in that spirit I would like to make a statement. I have recently been diagnosed with early stage pancreatic cancer. I am undergoing treatment and am more than optimistic about a satisfactory outcome, as indeed is the medical team.

"I am continuing to focus on my professional commitments and will shortly be recording (play) 'Jeffrey Bernard Is Unwell' (one of life's small ironies!) for BBC Radio 4."

The news comes just months after Hurt was awarded a knighthood by Queen Elizabeth in her New Year's Honours List.
The star has enjoyed a successful career with notable roles including Quentin Crisp in "The Naked Civil Servant," the title role in "The Elephant Man" and a recurring role in the "Harry Potter" films.

Hurt has been busy in recent months, filming "The History of Love" with Gemma Arterton and Sir Derek Jacobi and the new "Tarzan" with Samuel L. Jackson and Margot Robbie.

He also starred in a special 50th anniversary episode of "Doctor Who."