Joey Feek finds the strength to get out of bed and play with daughter, Indiana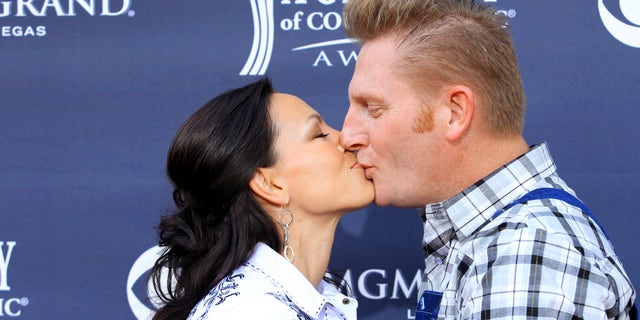 NEWYou can now listen to Fox News articles!
It's a Christmas miracle.

Terminally ill country star Joey Feek has been able to muster the strength to leave her bed and play with her toddler daughter. The news is amazing as in late November it was revealed that Feek was too weak to leave her bed.
Click here to subscribe to FOX411's YouTube channel

Feek's husband Rory posted a photo of his wife, 40, sitting and playing with their nearly two-year-old daughter Indiana.

"It's 60 and sunny outside today and even brighter inside.. Joey's out of bed teaching signs to Indy on the floor."

The singer has been battling stage 4 cervical cancer and stopped treatment in October after doctors told her it was terminal. She has been spending quality time with husband Rory and loved ones as the holiday season approaches. The initial prognosis was that she would not make it to Christmas.