Joe Jonas recalls getting caught watching porn as a teenager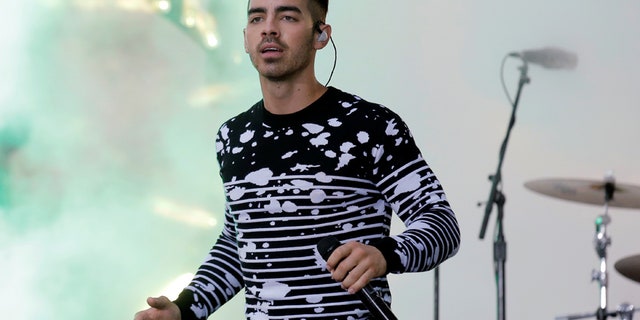 Joe Jonas isn't done opening about his sexual past! After recently discussing losing his virginity in a Reddit AMA, the former Disney Channel star got even more candid in an interview with Notion magazine.
Joe, 27, revealed that he got caught watching porn as a teen, but not from anyone walking in on him.
WATCH: EXCLUSIVE: Joe Jonas Explains Calling Out Ashley Greene During Virginity Admission: 'I'm Not Out To Hurt Anybody'
"I would use my address to log into the websites, and I did this for seven days straight. A month later -- and by the way, my dad was a pastor at the time -- for a week or two straight there was a postcard with a naked woman on it saying 'Come join us again Joe' or 'We really miss you' or 'You naughty boy, come visit us again,'" he told the mag.
The former Jonas Brother stripped down for a sexy photo shoot with the magazine, posing in a wet, ripped tank top for one shower pic.
Joe also noted that while he was a member of the Jonas Brothers, he struggled with getting too raunchy in his music.
"We had to be careful with the certain things we wrote and said," he recalled. "We couldn't be too sexual or romantic in certain ways. And that's tough because at the same time you're growing up and you want to write about these experiences you're having as a young adult."
These days Joe has more freedom as he tours with his group DNCE.
WATCH: Joe Jonas Tells the Candid Story of How He Lost His Virginity: 'Safety First, Kids'
"There's new experiences that I get to have, or just as an adult, like touring and travelling -- you go out for a few drinks after the show," he said. "That's just so different already than what I am used to -- getting on the tour bus and going to bed or watching a movie. It was all exciting and good but these experiences now, on my own, on the road, it's really great."