Jodie Foster: 'Every man over 30' should think 'about their part' in sexual harassment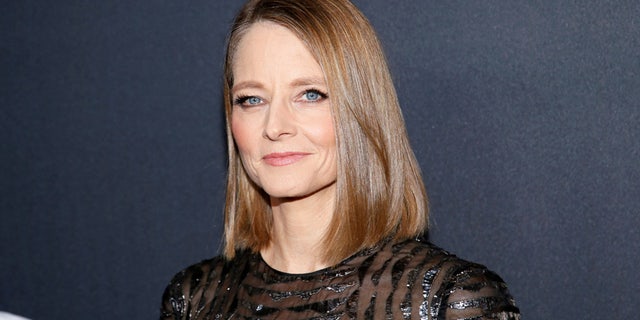 NEWYou can now listen to Fox News articles!
Jodie Foster is calling out every man over 30 to "start thinking about their part" amid the slew of sexual harassment allegations in recent months.
The 55-year-old actress talked to USA Today about the sexual harassment scandal and how she is interested in hearing men's point of view.
"We really are at a watershed moment," Foster said. "This part has been painful: These wonderful, amazing narratives that take into consideration everybody's part in it. I'm really interested and looking forward to the men's point of view, and what comes next in terms of therapy."
Foster added that "pretty much every man over 30 has to really look and start thinking about their part" in sexual harassment.
"And I guarantee, lots of it is unconscious," she said. "When you've been in a privileged position where you haven't had to look at your part, you didn't 100 percent understand you were in a bubble. It's an interesting time for men."
Foster spoke about her two sons, ages 16 and 19, and their understanding of consent that they learned in school.
"They go to a great school that has put them through the wringer about what consent is, what is humanism, what's integrity. I just wish my generation had the benefit of that, and that everybody had the benefit of that," she said.
Foster said she hopes that the #MeToo movement, which has empowered women to come forward about past alleged sexual misconduct by powerful men, will bring "some kind of truth and reconciliation" in the future.
"I'm looking forward to a new millennial woman that knows that she can say no," Foster told USA Today.
"But honestly, I think what most women want is just for it to stop," she continued. "They don't really want to have a lawsuit, they don't want to have to go on 'CBS This Morning' 400 times. They'd actually just like it to stop and that'll be the good part."