Joaquin Phoenix officially set to star as The Joker in new origin movie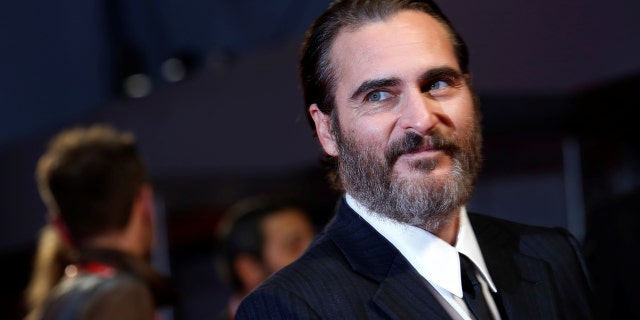 NEWYou can now listen to Fox News articles!
It's official! Joaquin Phoenix is set to star as The Joker in an upcoming origin movie about the iconic villain.
According to The Hollywood Reporter, the standalone film was picked up by Warner Bros. and will begin filming in New York this September with Phoenix playing Batman's arch-nemesis.
The movie, which is going to be directed and co-written by "The Hangover" franchise's Todd Phillips, will be an "exploration of a man disregarded by society [that] is not only a gritty character study, but also a broader cautionary tale," Warner Bros. said per The Hollywood Reporter.
The film will also take place in the '80s and will not follow in the steps of a traditional comic-book movie, but appear more like a gritty crime drama, according to Variety.
For fans wondering about Jared Leto, who most recently played the famed villain in "Suicide Squad," Variety reports that the Oscar-winner will be back for the "Suicide Squad" sequel, as well as a separate standalone project that will be developed by Warner Bros.
Phoenix, 43, has previously said he wasn't against taking on the role of the Joker after reports named him as the next actor to personify the sinister comic character.
"I don't know…it could be an interesting character, I don't know," Phoenix told Fandango in April, adding that he wouldn't be opposed to comic book movies if the conditions were right.
"I see it as any other movie," he said. "I wouldn't say…'I won't do Westerns.' It depends on what it is. I don't really care about the genre, I care about the character and the filmmaker. If you have the ability to transcend the genre, then that's what you want to do. So I wouldn't say, hands down, no -- I wouldn't do that kind of movie."