Joaquin Phoenix announces engagement, then says it was all a joke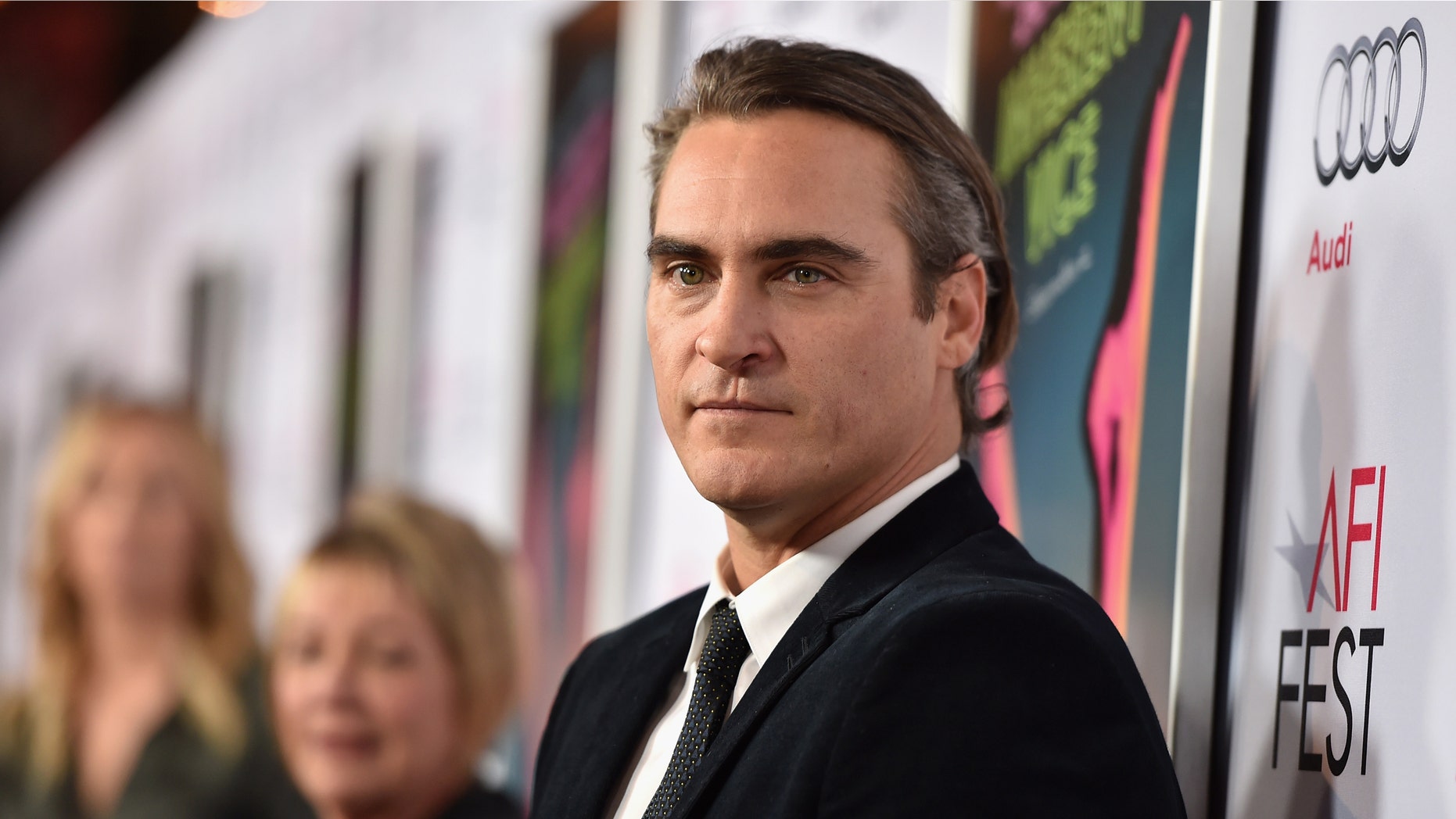 Joaquin Phoenix is off the market, ladies. Or is he?
The "Her" actor told David Letterman in a Monday-night appearance on "The Late Show" that he was engaged after falling in love with his yoga instructor after he attempted to do a position called "harnessing the hog."
"First we do these breathing exercises and I go, 'I can do this'… and then she says we are going to get in the first position – the 'harnessing of the hog,'" Phoenix recalled. "Before I can say, 'Who is the hog?' She grabs me … and it's a compromising and vulnerable position."
The 40-year-old, Puerto Rican-born movie star then explained how she then put him in a strap and pulled him up.
"So my Julio Iglesias is up next to her goulash, and she's thrusting, she's pulling, she's thrusting me in!" he explained. "And I go, 'Oh, no! My back pain!' and she goes, 'No, that's your emotional back pain."
"This is the crazy part of the story," Phoenix then told Letterman. "We started dating, and I think she's the one. I proposed to her, and she said yes. If everything works out (I'm getting married)."
But it looks like this little bit was all a joke by the actor.
During an appearance on "Good Morning America" on Tuesday, the actor revealed that he was not in fact engaged and simply wanted to "spice up his story" a little bit.
"I think my life's so boring, and it seemed like something exciting to talk about, and I wanted the audience to like me," he said on the morning show. "They really like people getting married."
He then added, "I can get engaged again, if you like."
The actor's publicist also denied his engagement, telling the U.K.'s Independent that it was all a joke.
"Joaquin has an extraordinary and spontaneous sense of humor, but it is not true," the rep said.
Maybe he should have saved this big fat one for April Fool's Day.