JLO's Sidekick Casper Smart Gets a Year's Probation for Street Racing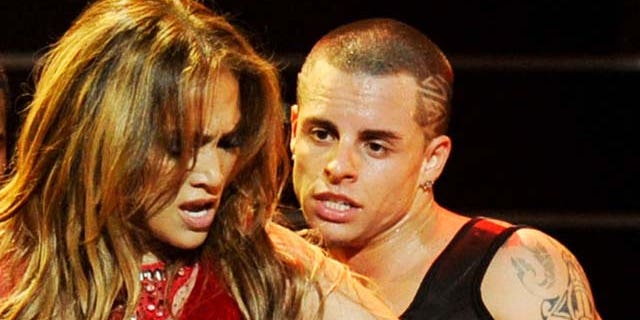 JLO's new "Papi" Casper Smart may just have to slow down his lifestyle.
Smart, 24, who was arrested caught driving without a valid license back in 2004, 2006 and 2007 and most recently charged with participating in an illegal highway street race "pleaded no contest" in a court in L.A. on Tuesday, US Weekly magazine reports.
The buff back-up dancer was arrested back in April of 2010 and was out on a $26,000 bail.
US Weekly said that Smart's lawyer "advanced the case" by entering "a no contest plea."
"[Smart] was sentenced to 12 months summary probation and ordered to pay a $500 fine," L.A. City Attorney's Office spokesperson Frank Mateljan told US Weekly.
"It was a misdemeanor charge," Mateljan continued. "I do not believe we have any further pending cases."
It was not mandatory for Smart to appear in court.
One of Smart's buddies told the magazine that JLO's new man "loves thrill-seeking" even when he is behind the wheel on Lopez's Bentley.
"He drives like a maniac."
Guess this is why Marc Anthony was going ballistic over Smart driving his babies, Max and Emme (which he shares with Lopez) around.
RadarOnline.com reported that the Salsa crooner told Lopez that her boy toy Casper Smart is not allowed to drive the kiddies anywhere because of his illegal street racing proclivity.
[Mark Anthony] "went ballistic when he found out about Casper's criminal record," a source told RadarOnline.com
"He explicitly told Jen that Casper wasn't allowed to drive their children anywhere."
The undisclosed source added that "Marc hates the fact that Casper is spending time with Max and Emme" and that "Marc is extremely jealous."
"[He] doesn't think Jen is using good judgment when it comes to Casper."
The Puerto Rican crooner also told Lopez that if she dismisses his request "He will go straight to family court if he needs to get a judge involved to make sure Casper doesn't get behind the wheel with his kids in the car," the source added.
You can reach Alexandra Gratereaux at: Alexandra.Gratereaux@foxnewslatino.com or via Twitter: @GalexLatino
Follow us on twitter.com/foxnewslatino
Like us at facebook.com/foxnewslatino