JLO & Cameron Diaz Talk 'What to Expect When You are Expecting'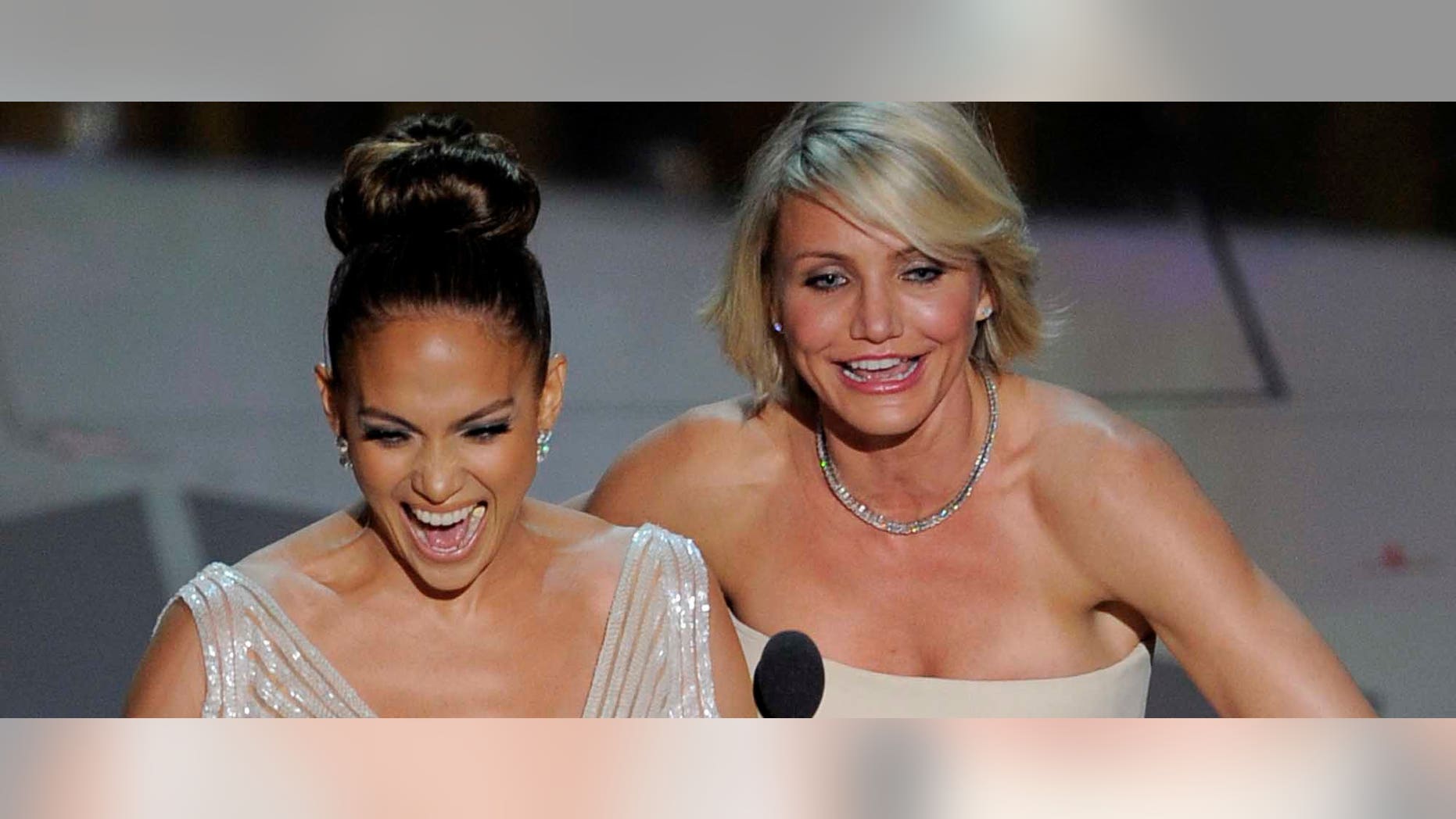 While promoting the new Comedy "What to Expect When Your Expecting," Jennifer Lopez was candid about how she manages being a single mother while juggling her duties on American Idol and an impending concert tour.
"All you really do care about is not messing up the baby part, I just want them to be okay, that comes first, then everything falls into line after that, that's my philosophy," said Lopez.
The film, based on the pregnancy book with the same name, is due out in theatres May 18th.
Joining Lopez were fellow co-stars Cameron Diaz, Elizabeth Banks, Anna Kendrick, and Wendi McLendon-Covey.
Lopez also said that it's the people around her that make it all work.
"I have a great family, all together we do it and it takes a village, it's just like any single working mom's plight, there is guilt that comes with it."

Lopez, who is a mom to four-year-old twins Max and Emme, also talked to the press about suffering from post-partum depression a week after giving birth.

"I told Marc at the time, the babies don't love me and I started crying," said Lopez.
"I opened the book ["What to Expect When You're Expecting"] and there is a specific day that you get a hormone drop. It's called the baby blues, and I was like I have that! It made it so much better."

As far as having more children, Lopez admitted she's open to that possibility.
"Whatever life has in store," she said. "It would be a blessing, but right now I'm focused on doing it right with those two."

Actress Cameron Diaz, who plays a pregnant fitness guru in the movie, may not be a mom, but she experienced motherhood firsthand when she witnessed her sister give birth via C-Section.
"I walked in (the operating room) and there was blood everywhere, my sisters guts where out on a platter."
The Cuban-American actress is under no illusion that raising a child is easy.
"It's hard to be a human being," Diaz said. "It's even harder to raise a human being."

Diaz, whose muscular tone is very apparent in the movie, said that training and working out is a lifestyle for her, and she stays fit so she can continue to do the same things she's doing now, when she's 60.
Always playful and never taking herself to seriously, Diaz admitted flashing her "prosthetic breasts" to co-star Matthew Morrison on set.
"He got a peak of my pregnant breasts," said Diaz. "Those were awesome!"
Diaz' next project is the comedy thriller "Gambit" out next year, where she stars alongside Stanley Tucci.
As for Lopez, she continues fulfilling her duties as host on "American Idol" and is getting ready to start her 20-city mega concert tour alongside Enrique Iglesias and Wisin y Yandel, which kicks off July 14 in Montreal.
Naibe Reynoso is a freelance reporter from Los Angeles, California.  She can be reached via her twitter: @NaibeReynoso
Follow us on twitter.com/foxnewslatino
Like us at facebook.com/foxnewslatino