JLO Bumps Into Exes Diddy and Ben Affleck at Golden Globes, Captured in Photos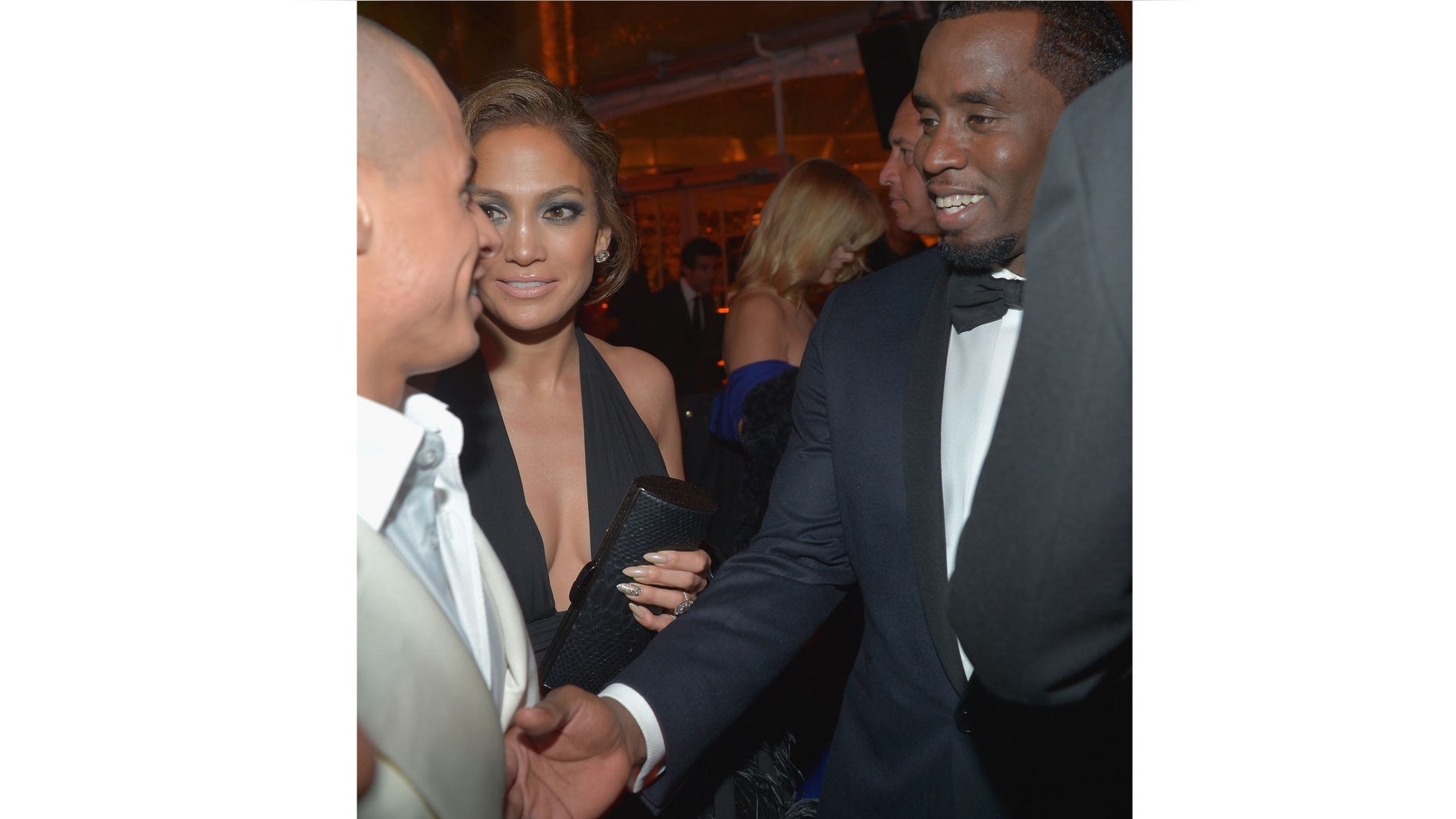 It was a blast from the past for JLO on Sunday night during the Golden Globes.
On Monday night, photos were released of Lopez and her boyfriend/choreographer and backup dancer Beau "Casper" Smart as the two came face to face with JLO's ex Sean Combs, a.k.a. Diddy, as the threesome attended the awards ceremony's A-Lister after party.
Lopez, 43, and Smart, 25, kept their composure and were all smiles with the 43-year-old mogul, who helped launch Lopez's music career back in 1995.
"How is your night?" Lopez asked Diddy, who seemed friendly and polite toward his ex and Smart.
According to Yahoo!, the "On the Floor" singer and her man also ran into the night's big winner, Ben Affeck and his wife, actress Jennifer Garner, as both couples strutted their stuff on the red carpet before the ceremony began.
The entertainment site says that Lopez was chatting with "Entertainment Tonight" and Smart was waiting for her, when Affleck and his wife stepped on the red carpet right by JLO and her boyfriend.
Veteran actor George Clooney and his lady Stacy Keibler saved the day when Clooney, who was in between the couple and Affleck decided to introduce Lopez to Keibler.
"Don't you look nice?" Clooney reportedly told Lopez, who was donning a skin color gown, which clung perfectly to her every curve.
Affleck took home the award for best director and according to Us Weekly magazine Lopez  was "beaming" and "paid close attention to the stage" as he took his trophy.
Lopez's reaction should come as no surprise since Affleck revealed in October that he and JLO have stayed in touch and have a healthy relationship.
"We don't have the kind of relationship where she relies on me for advice, but we do have the kind of relationship where there'll be an e-mail saying, 'Oh, your movie looks great.,'" Affleck tells The Hollywood Reporter.
"I remember when she got 'American Idol.' I said: 'This was really smart. Good luck.' I touch base. I respect her. I like her. She's put up with some stuff that was unfair in her life, and I'm really pleased to see her successful."
Follow us on twitter.com/foxnewslatino
Like us at facebook.com/foxnewslatino