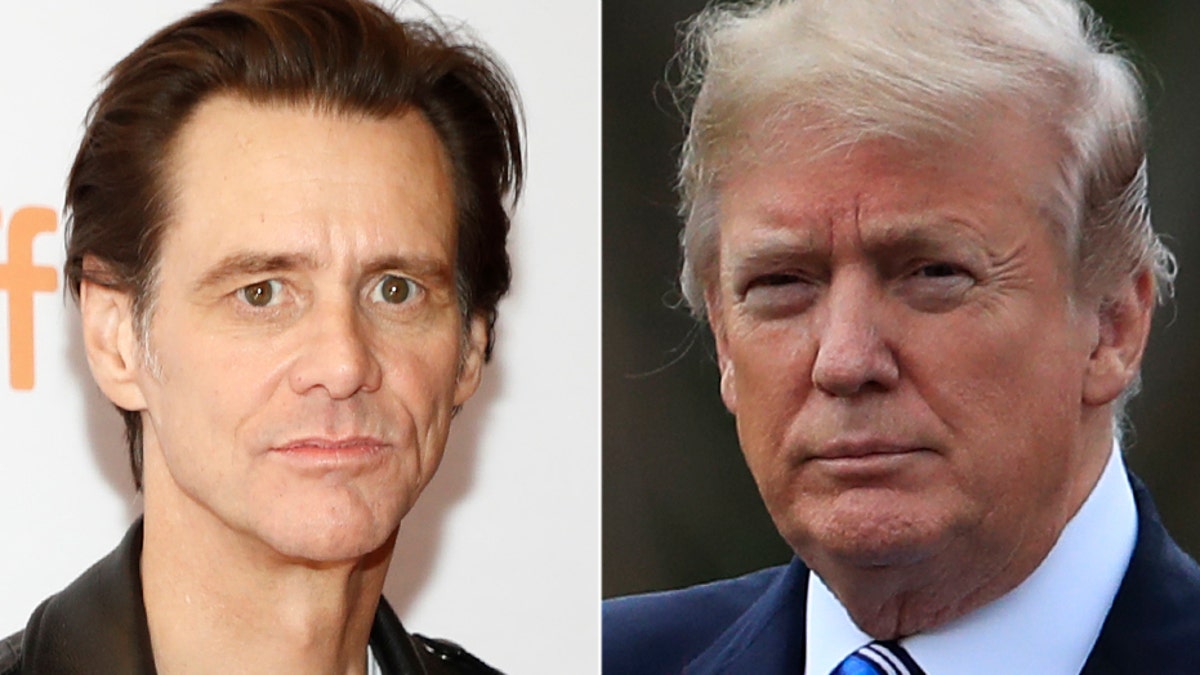 Actor Jim Carrey drew new backlash Monday after posting artwork in which President Trump is depicted as the Wicked Witch of the West — just days after he sparked similar outrage with a "portrait" of White House press secretary Sarah Sanders.
"If you liked my last cartoon you may also enjoy... 'THE WICKED WITCH OF THE WEST WING AND PUTIN'S FLYING MONKEYS," Carrey tweeted, in reference to the evil antagonist from "The Wizard of Oz."
The actor's artwork follows a picture he tweeted an image of on Saturday, which he stated was a "portrait of a so-called Christian whose only purpose in life is to lie for the wicked. Monstrous!"
Carrey didn't identify who was in the picture, and his spokesperson wouldn't confirm to The Associated Press that it was Sanders, but many Twitter users seemed to know who it was.
The press secretary's father, former Arkansas Gov. Mike Huckabee, wrote that Carrey is a "Pathetic BULLY, sexist, hater, bigot & 'Christaphobe" who "attacks @PressSec for her faith; what would be hypocritical Hollywood reaction if he called someone a 'so-called Muslim' or 'so-called Jew?' #classlessCarrey."
Twitter user Michael Gatz tweeted: "What a disgraceful thing to do," while user Delaine Gordon wrote that Carrey's portrait of Sanders "is just one more example of Hollyweird empowers women!"
Carrey often posts anti-Trump and other politically-motivated artwork to Twitter.
On the day of Trump's first State of the Union in January, Carrey posted an image of what appeared to be a cartoon-like Trump with the caption: "...and the blind shall see and the lame shall walk and the cheats shall inherit the earth!"