Jill Zarin: Bethenny Frankel 'has no heart,' predicts major show changes in next year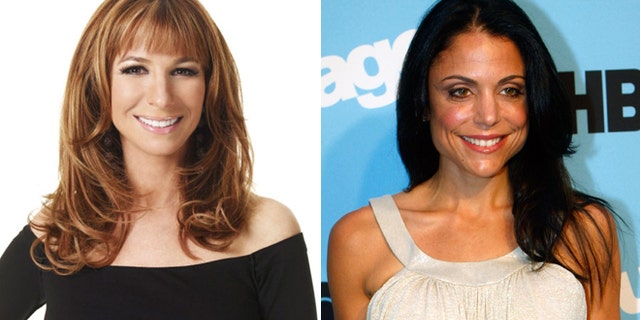 Jill Zarin was booted from the "Real Housewives of New York City" cast about two years ago, but it seems the outspoken businesswoman still has plenty to say about her former cast mates.
While speaking to David Caplan, of GossipDavid.com, Zarin opened up about her former B.F.F. Bethenny Frankel's divorce and her new talk show.
"I'm pretty sure if I was a guest on her show I'd be the most-watched episode, like when I was on Andy [Cohen's] show, on 'What What Happens Live,'" Zarin mused. "I bet you one thing: None of them will be there in 12 months. They'll quit. I give everyone 12 months before they quit or get fired."
She added that Frankel's highly publicized divorce from Jason Hoppy is likely weighing heavily on the Skinny Girl mogul.
"I bet Bethenny is exhausted though, she's probably ready for a nervous breakdown," Zarin said. "Having a baby, and dealing with the divorce, and selling her companies and building a brand, and now building a show. Something's going to fall apart."
She added that news of Frankel's divorce did not surprise her.
"She's a scarecrow. She has no heart."
But Zarin had slightly nicer things to say about her other former co-star Ramona Singer.
"I have to say, I run in to Ramona quite a bit, and we're good."
However her relationship with Ramona's husband Mario—now that's a different story.
"[Mario] has an unhealthy obsession with me," she said. "He's got the hots for me."
Another Bravo guy who Zarin can't seem to get along with is her former boss, Andy Cohen.
Zarin said while she didn't leave the "Real Housewives" on bad terms, things have not been pleasant with Cohen since her departure.
"Andy hates me and I really don't know why."
And she said that the show will never be the same now that most of the original cast has been canned. She said Bravo's replacement "Housewives" won't see the same success.
"I feel bad for them, the new ones, because they will never really be 'Real Housewives.' Because either you're original or not… The new ones come and go, but you can't replace what was. You can't recreate what happened."
Click here for more from GossipDavid.com