Jessica Simpson's Boyfriend Finalizes Divorce From Wife of 5 Years, Report Says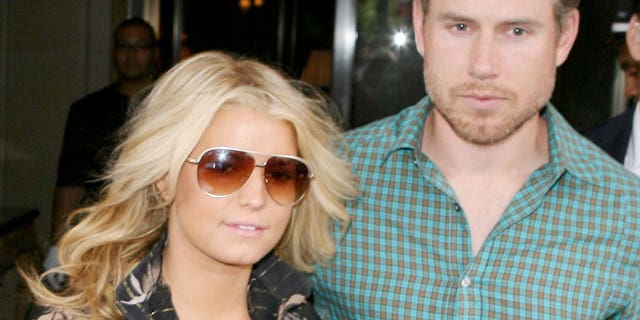 Former NFL star Eric Johnson, who has been dating Jessica Simpson for the past six months, has finalized his divorce with his wife, according to a report from Us magazine.
Johnson, 31, officially separated from Keri, his wife of five years, in February. He began his high-profile relationship with the 30-year-old reality TV star, singer and fashion designer in May.
Johnson's estranged wife accused her ex of dating Simpson before the married pair separated and warned the blonde Texan that Johnson was exploiting her to get press for himself.
"Eric is plain out of money," she told InTouch weekly in August. "He lived with me until October of last year, but now I think he's living in her (Simpson's) house."
His former wife also said the retired athlete and Yale graduate has been short of professional success after leaving the NFL in 2008.
"He was going to grad school because he didn't know what else to do and then he just dropped out," she told the U.S. gossip magazine.
After being photographed getting affectionate with Simpson in Italy to celebrate the "The Dukes of Hazzard" actress' 30th birthday in July, the ex-San Francisco 49ers player decided not to pursue an M.B.A. at the University of Pennsylvania's prestigious Wharton business school in order to stay close to Simpson in L.A.
"He doesn't want to move to Philadelphia and leave her so soon after they got together," a source told Us Weekly in August.
In 2002, at the age of 22, Simpson married singer Nick Lachey. They starred together on the MTV reality show "Newlyweds: Nick and Jessica" until they filed for divorce in 2005.
Since her divorce, Simpson has been romantically linked to Maroon 5 front-man Adam Levine, singer John Mayer and Dallas Cowboys quarterback Tony Romo.
NewsCore contributed to this report.