Jessa Duggar responds to rumor she allegedly consummated marriage at reception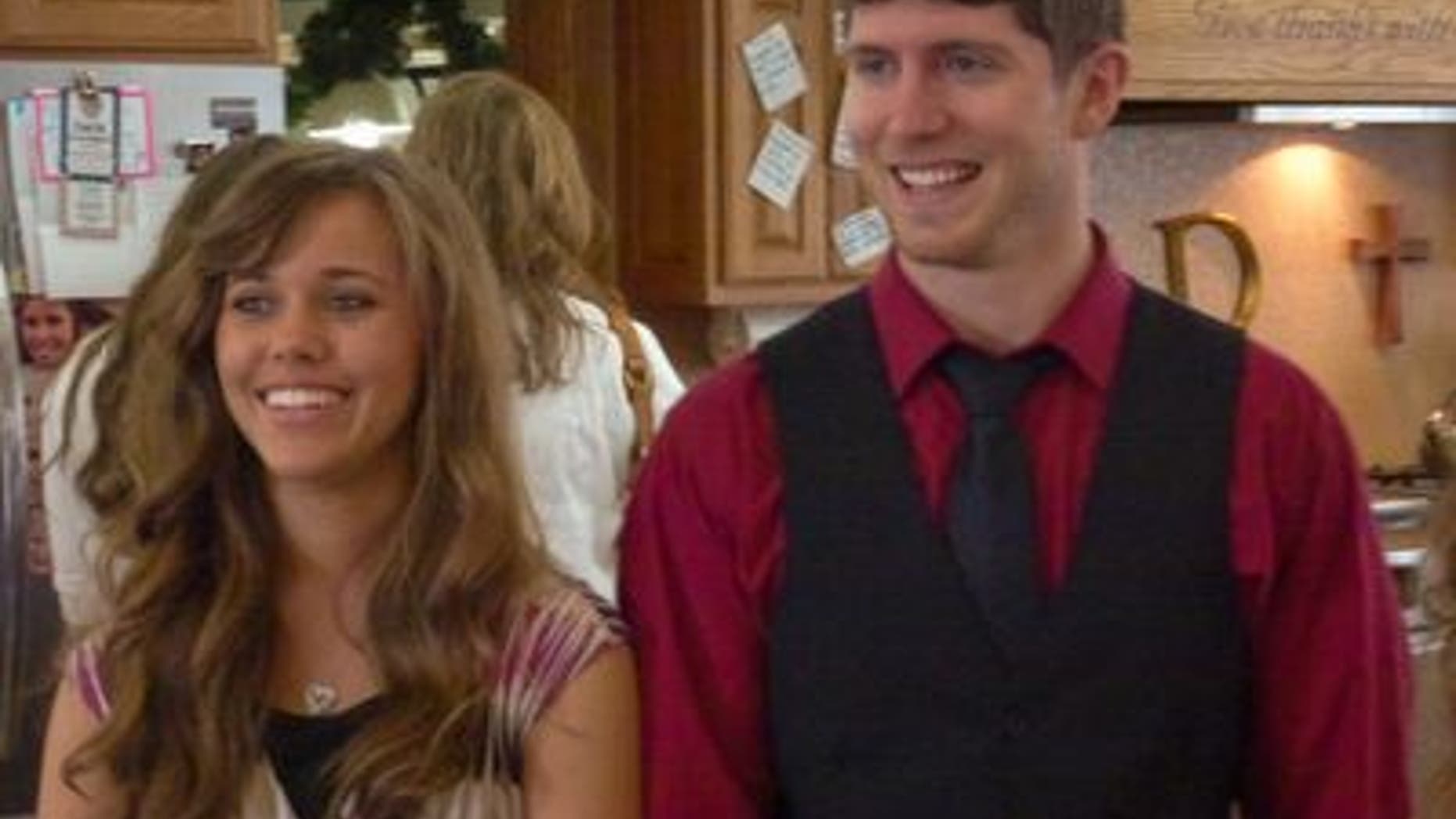 According to an alleged wedding guest named Mary B, Jessa Duggar and Ben Seewald were caught consummating their marriage at their church reception reports Rob Shuter of naughtygossip.com.
In "My Life As a Stay at Home Wife and Mom," reported wedding guest Mary B claims that Jessa, 21, and Ben, 19 were busted by Duggar sister Jinger, 20, in an 'act of lust' immediately following their vows.
'Multiple people were discussing that when Jinger opened the door to get Jess for the reception, she immediately closed the door with a look of shock on her face,' wrote Mary B.
'I am not sure why they would not wait for the evening to pray and then consummate God's marriage,' she continued.

'This really made me question Ben's headship and leadership skills. I pray he is not swayed to evil. I pray he acts as strong husband and worship leader to Miss Jessa.'
The post has since been deleted
Newlywed Jessa Seewald appears to have responded to the gossip by Instagramming a quote about overcoming evil.
What is certain is that Jessa and Ben did wait until the reception before sharing their first kiss in private. Since their wedding the bride posted a snapshot of the pair smooching alongside the caption, "It's great living life with your best friend."
Another non-traditional aspect to the wedding was that there was no wedding cake. "I don't really like it," Jessa told People. The pair decided to go with ice cream sundaes instead with a choice of four toppings. The newlyweds left the reception in a horse-drawn carriage as bubbles were blown in the air.