'Jersey Shore' Star Vinny Guadagnino Apologizes for Rape Rap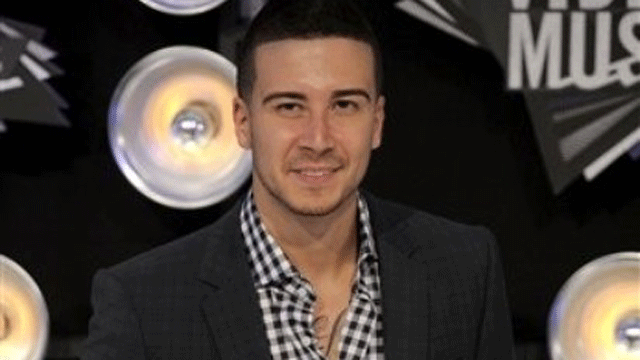 SEASIDE HEIGHTS, N.J. – "Jersey Shore" star Vinny Guadagnino pulled his rap video "Rack City Mix" from his YouTube channel and issued an apology Thursday for the song that featured lyrics involving rape.
In the video, which was removed Wednesday, Guadagnino raps about going to a strip club and having intercourse with one of the dancers, prompting the line "Actin' like I'm raping it."
The Rape, Abuse and Incest National Network (RAINN) issued a statement condemning the 24-year-old Staten Island native, saying, "The lyrics in Vinny Guadagnino's new rap song that glorify rape are ignorant. Trivializing this violent crime sends a dangerous message to the public."
At first, Guadagnino defended his YouTube rap debut saying "Whoa! Some people really know how to take things out of context ! #LearnToListenToMusic ...It was fun though!" on his Twitter account.
But he has since backtracked by not only pulling the video from his YouTube channel but also issuing an apology on his blog.
"I'd like to apologize for the rap. Was meant to be a funny take on an already 'dirty' song - funny since I'm known as the 'good boy,'" Guadagnino wrote. "I am 100 percent against violence of any kind. I work with many organizations to stop violence and bullying, and will continue to. It's something I strongly believe in. Very sorry to anyone I've offended."
Earlier this year he launched a line of t-shirts, "I Have A Vision," to support anti-bullying causes.
RAINN accepted Guadagnino's apology, but asked that the MTV star take his involvement a step further.
"While we recognize Mr. Guadagnino feels remorseful, we urge him to go a step beyond a one-off-twitter apology. We ask that he take action to stand up for victims of sexual violence by connecting them with the help they deserve through the National Sexual Assault Online Hotline at rainn.org," a spokesperson told E! News.