'Jersey Shore' Star Snooki Says She Is No Heidi Montag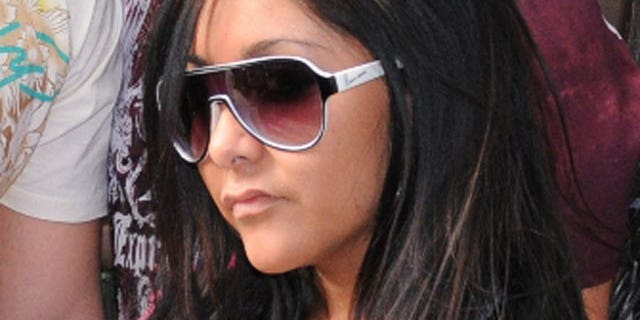 NEWYou can now listen to Fox News articles!
LOS ANGELES – They may both star on MTV reality shows, but 'Jersey Shore' starlet Nicole "Snooki" Polizzi says she will not follow in "Hills" star Heidi Montag's footsteps when it comes to overdoing it with plastic surgery.
"This is who I am and this is who I always will be," she told Pop Tarts spies while having her make-up touched up at the Valerie Beverly Hills counter at Pascal Mouawad's estate last Friday. "Now, no girl is going to say no to a little pampering here and there, I like the girly side in me. I am sure I will go through some changes, but nothing too intense. This is me."
Let's check in again with her in twelve month's time and see if she still feels the same…
And while the 'Jersey Shore' cast certainly milked every moment they spent in the spotlight of Tinseltown last week, we're told fame hasn't gone to their head just yet, and that they seem to be polite and focused on keeping it real.
But speaking of real, it appears Snooki's "intelligence" isn't just an act for when the cameras are rolling.
"Will this make me drunk?" she was overheard asking while picking up a Celsius energy drink (at one of the many pre-Golden globes gifting lounges she attended), prompting reps to explain that "umm no, it won't."
"It will be perfect for my hangovers then!" she said.
Indeed.