Jerry Springer chimes in on reports that 'The Jerry Springer Show' is ending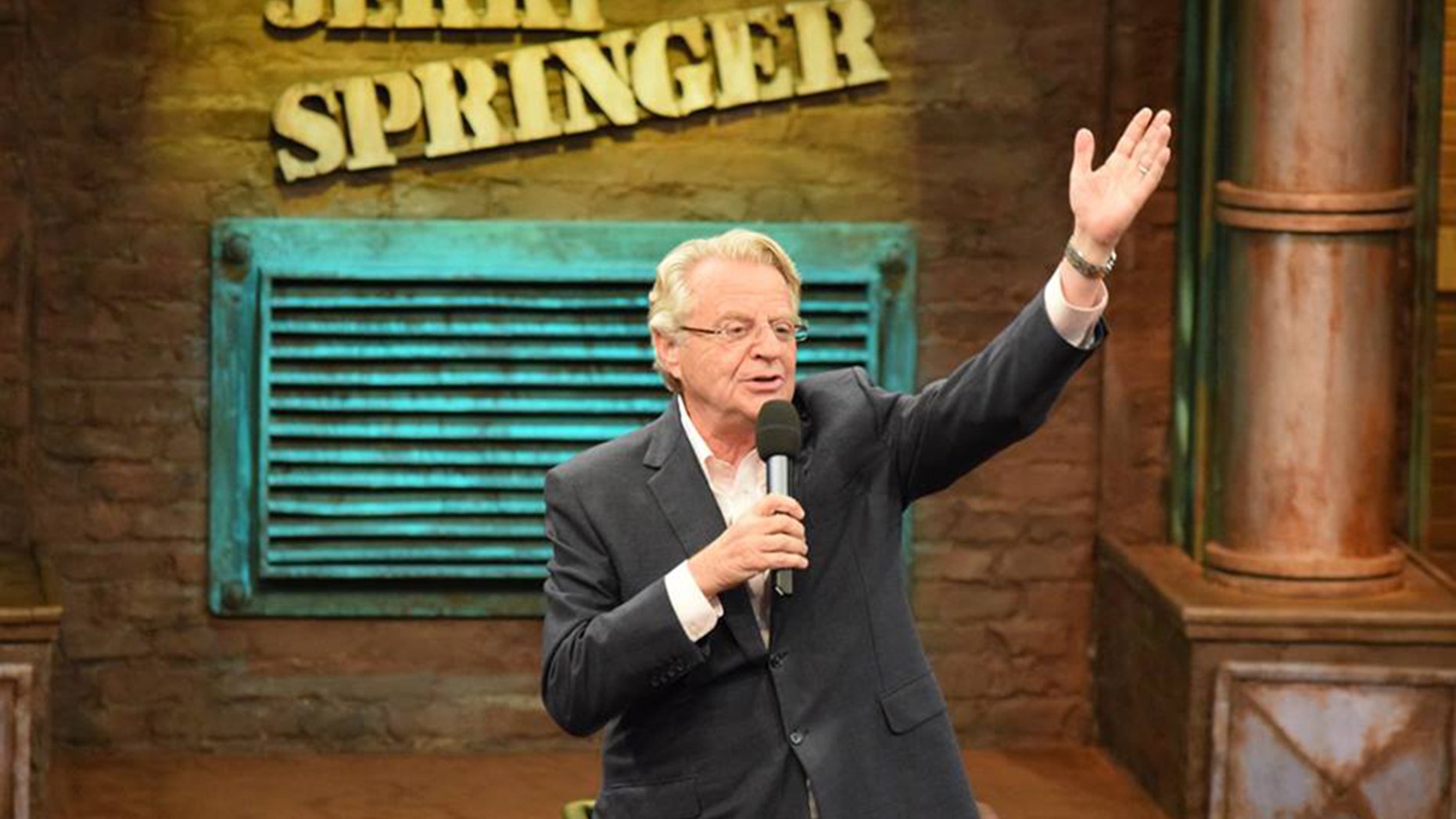 "The Jerry Springer Show" isn't going anywhere anytime soon.
Jerry Springer spoke with ET's Kevin Frazier on Monday about the fate of his program amid rumors that perhaps it was being canceled. The 74-year-old host was eager to set the record straight about the series, which is celebrating its 27th year on air and is moving to The CW this fall.
The seemingly indefatigable showman said that they've technically stopped production, but there are "dozens" of new episodes that will be airing -- meaning it's not canceled in the strictest sense.
EXCLUSIVE: Jerry Springer Reflects on 25 Years of His Iconic Show and Reveals What He Wants on His Tombstone
"A deal has been made with The CW and so our show will be on in most cities twice a day," he explained. "It will be mostly from the shows we've done, so every once in a while you'll be seeing shows where I look a lot younger."
If that makes fans a little nervous, be at ease. Springer insists the show will be on for some time still -- and continuing isn't out of the question.
Jerry Springer Wants Kanye West, Amber Rose and Wiz Khalifa to Hash It Out on His Show
"The show as I understand it will be on for at least another two or three years and then they'll, if it still continues to rate good, then they'll do some more," he said.
Springer also hinted that he's been in talks about other ventures, but nothing concrete is in place, adding that he can't see himself maintaining his "Springer Show" pace.
EXCLUSIVE: 'The Jerry Springer Show': The 9 Most Bizarre Guests
"Other people have come and talked about possible television projects, but I don't know that I can maintain this schedule that... has been insane for all these years," he shared.