Jeremy Piven: I Disappoint My Fans When They Learn I'm Not Ari Gold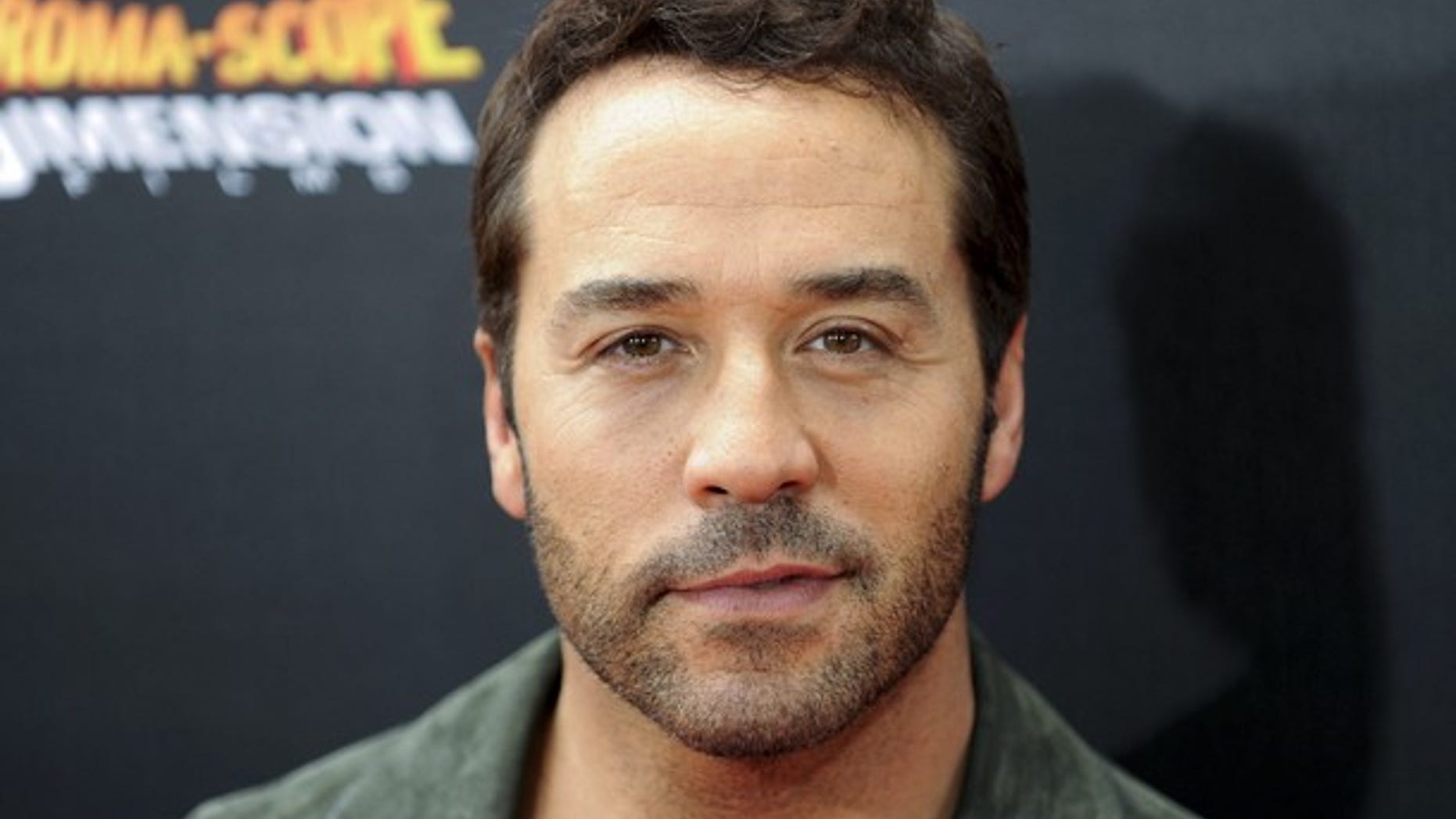 Jeremy Piven became a household name when he took on the role of neurotic Hollywood agent Ari Gold in the hit HBO series "Entourage."  But if you spot him in the street, don't expect him to be as high-strung, angry or crazy as his television alter-ego.
"I get a lot of 'I'm an a**hole because of you. ' [Fans] grab you by the head and take pictures like you're some weird bearded-lady a**hole in the circus," Piven lamented to FOX411's Pop Tarts column. "It's weird, people expect me to be like Ari. Guys, they see me and it brings out that side of them, they think that that's the appropriate way to greet me.
"They think I'm being disrespectful by not [acting like Ari]. When you're in people's living rooms for eight years and you're losing your mind, they're going to think that you're the guy that loses his mind. So when people meet me, it's kind of a letdown."
And although Piven is likely to revive that infamous entertainment industry character in the very near future with an "Entourage" movie, (he said creator Mark Wahlberg is so determined to do it he will raise the money himself if need be) he has been consciously choosing roles that will show a much broader range of acting skills.
"I'm so different, as a person, than Ari," he said. "Between 'Spy Kids 4D' and even 'I Melt With You,' which comes out next, and then the Miley Cyrus movie I have coming out, these roles are all over the place."
The Emmy-winning screen star takes on the villainous role of the Timekeeper in Robert Rodriguez's latest "Spy Kids" blockbuster (yes it comes with a fourth dimension – smell) but behind-the-scenes, it seems he was quite the father figure to Hollywoood newcomers, Rowan Blanchard and Mason Cook.
"Rowan is this little grown-up, I took one look at her and I said, 'You could be my daughter' and she said, 'You could be my dad.' We hugged and – they'd never seen me before in any way, shape or form. Nothing I've ever done their parents would allow them to see," Piven said. "But it was this very real relationship. I was honored just to be around them."
But there is one dream role Piven has planted in the back of his mind.
"Remember the drummer from The Who, Keith Moon? I'd love  to play the Keith Moon story," he added.