'Jeopardy' champ Julia Collins scores another win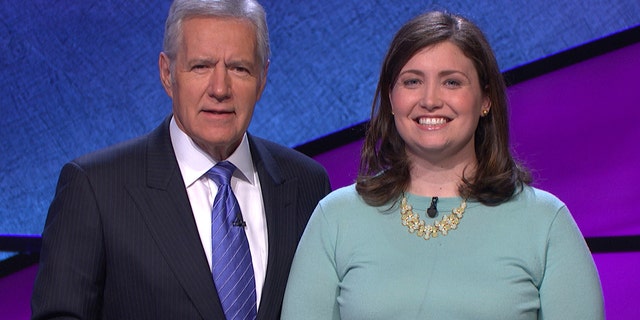 Julia Collins can count another "Jeopardy!" victory and another milestone.
The TV game show said Collins won her 20th game Friday, putting her alone in second place for most consecutive non-tournament victories.
When she scored her 19th win on Thursday, she was in a second-place tie with season 22 contestant David Madden.
The top "Jeopardy!" player is Ken Jennings, who won 74 straight games in season 21 for a total of $2.5 million in prize money.
The 31-year-old Collins already has set a record as the winningest female "Jeopardy!" contestant ever, both in money and number of games.
A business consultant from the Chicago area, Collins had raked in $428,100 as of Friday. She'll be back on the pre-taped show Monday as she bids for win No. 21.