Jennifer Lopez To Pay Tribute To Musical Legend Celia Cruz At Sunday's AMA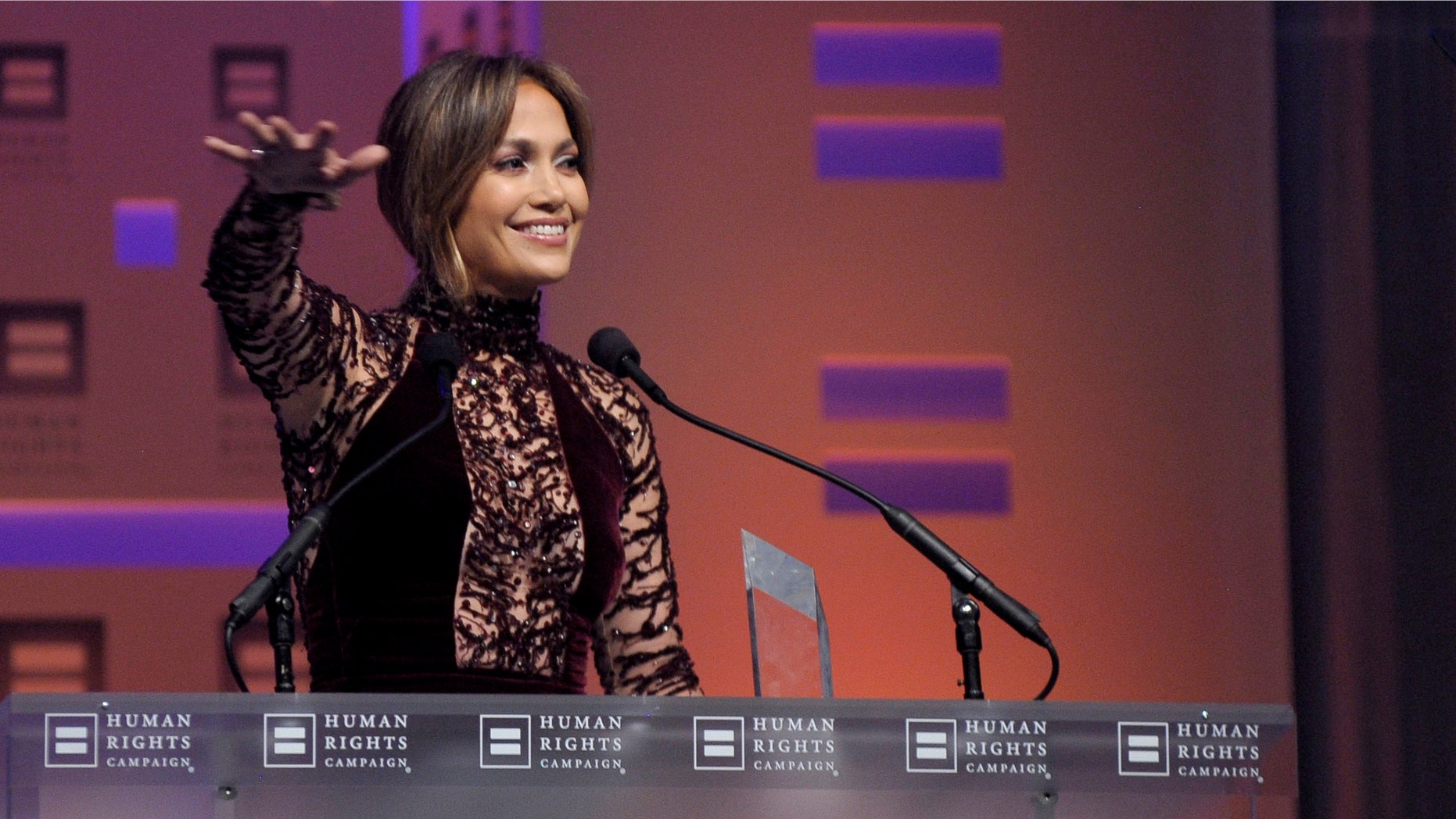 Jennifer Lopez is a superstar in her own right, but come Sunday, she will have even bigger shoes to fill at the American Music Awards, when she pays tribute to musical legend Celia Cruz.
"I felt very honored and a little scared, I don't think there is anything better for this year's AMA," Lopez told the Associated Press during a phone interview from the set of his next film "A Boy Next Door" in Los Angeles.
"I know that a lot of fans who will watch the show will know who she was, but we will also educate a lot of people reminding them of the impact she had in the music scene, not just in Latin American countries, but also in the United States."
The "American Idol" judge will be joined by various musicians and dancers on stage during the tribute performance that will include a potpourri in Spanish of Cruz's greatest hits.
"I will try to do something that will make her proud," Lopez said. "Her music was full of work and energy, it fills your soul and in your bones when you listen to it, you can't help but dance, I feel like she made the world dance."
Both singers are considered stars in their own genres, but Lopez's image has not been linked to that of the "Queen of Salsa." However, Lopez pointed out the impact the Cuban singer has had throughout her career.
"Marc (Anthony) used to say that she was his godmother and he shared so many amazing stories of her, (that) she was a class performer, a great woman and a consummate artist," Lopez said of her ex-husband.
The "Dance Again" singer said her impression of the salsa singer was even greater after she had the opportunity to see Cruz perform live.
"I remember she came to a night club that I co-owned in Los Angeles that was called The Conga Room, and we had her for opening night," Lopez said. "I remember her singing 'Bemba Colora' in a version of like 12 minutes and it was crazy and I was delighted with her, with her performance and her presence on the stage."
Lopez said she knew they had lost a true legend when Cruz passed away from a brain tumor 10 years ago.
"When she lived she was a legend and with her death she simply became even more important," she said. "It always gives the impression that it was too soon to lose someone like her."
This year's American Music Awards will be hosted by Cuban-American rapper Pitbull and will celebrate the 15th anniversary of the category of favorite Latin artists. Romeo Santos, Prince Royce and Marc Anthony are vying for the award.
"I like all of the artists, Romeo and Prince, but of course I have to support Marc," Lopez said. "I have always thought he is an incredible, incredible artist. Since before we met I was his biggest fan and I still am. I think his most recent album is great and his single is faithful to his music and at the same time its innovative."
The American Music Awards will be broadcast at 8 p.m. EST Sunday on ABC.
Based on reporting by the Associated Press.
Follow us on twitter.com/foxnewslatino
Like us at facebook.com/foxnewslatino