Jennifer Lopez to Launch Reality Show Featuring Casper Smart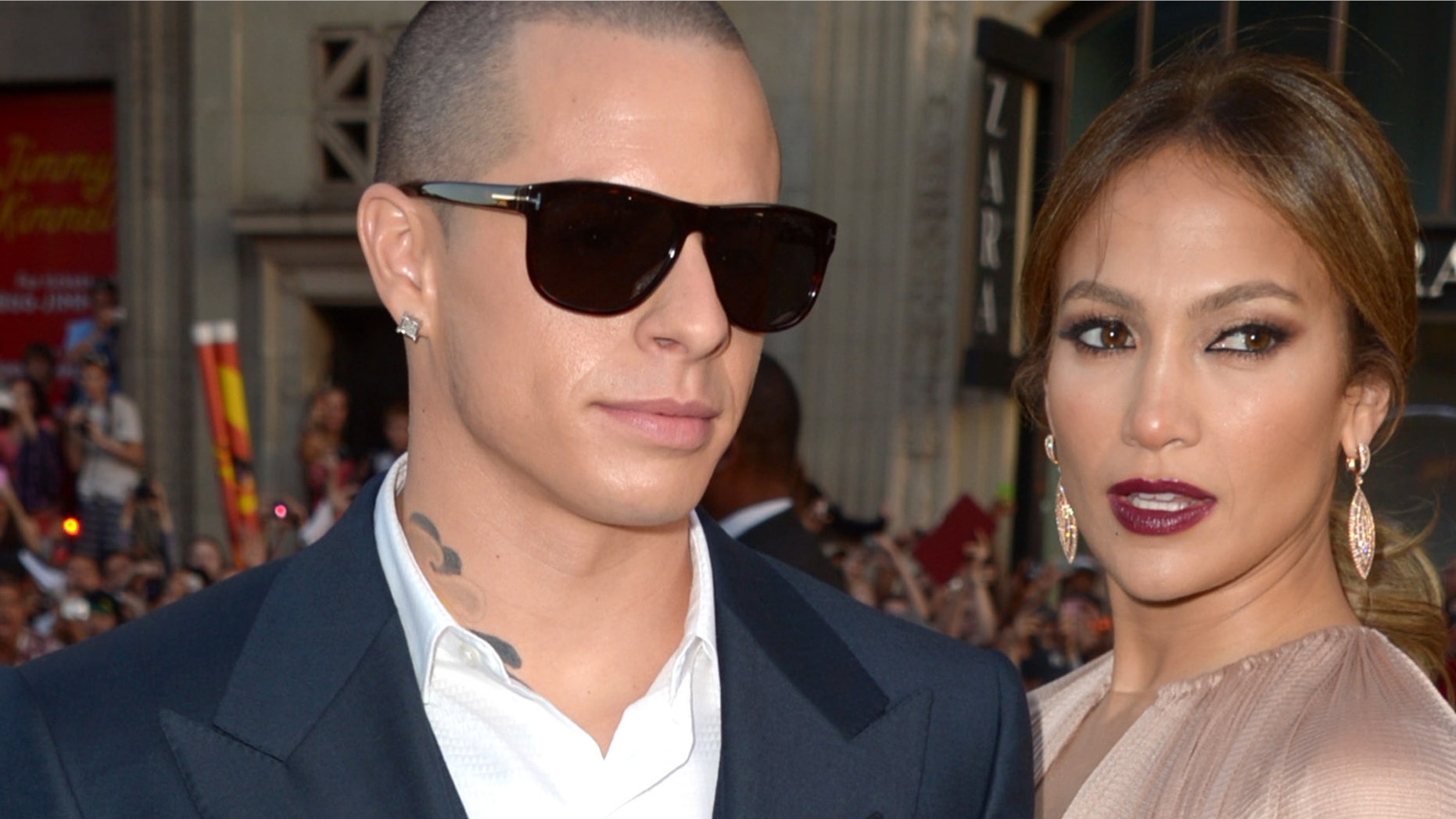 Call it the wages of love.
JLO is expanding her TV empire to feature a reality show starring her boyfriend Casper Smart.
Just a few months back Lopez bought Smart, 24, a spanking brand new dodge pick-up truck for his 25th B-day and took to twitter to brag about it.
"@BEAUcasperSMART 'Beau has a birthday we're so glad," Lopez posted on her Twitter aacount."We hope it[']s the happiest Birthday Beau ever has!' #singingtweet. HAPPY BIRTHDAY BEAR!!!"
Smart has also been promoted as Lopez's main choreographer on her upcoming world tour with Enrique Iglesias and Wisin y Yandel. The Californian native even has one-on-one time with JLO on stage as he has a duet with the diva in their new song "Dance Again."
Now comes the silver screen. The New York Post is reporting that Lopez sold the pilot of the new show, based on Smart, to Oxygen.
The tabloid adds that the series will show Smart molding and getting all of JLO's dancers ready for the tour, which kicks off July 14 in Montreal, Canada. The main purpose of the show, according to the Post, is to highlight Lopez's and Smart's professional ties that the public doesn't normally get to see.
Lopez's other reality shows include her judging gig on "American Idol," her talent competition with ex-husband Marc Anthony "Q'Viva The Chosen," and her "South Beach Tow" reality series on truTV.
"Q'Viva! The Chosen" began airing on Univisión  and was picked up for English audiences by Fox. It features competing artists from across Latin America.
Lopez said this show is one of the most exciting projects she has ever done.
"It gave me goose pimples from head to toe just thinking of the possibilities," an ecstatic Lopez said in a trailer promoting the new reality series.
"It's probably going to be the biggest thing that I've been involved with yet."
Lopez, Marc Anthony and King will not be hosting auditions but instead will visit bars, nightclubs, and dance studios.
In regards to "American Idol," JLO recently told TV host Ellen Degeneres she's thinking if she should return.
The singer said that her children, Max and Emme, are making her rethink her commitment on the hit show.
"I miss doing other things," Lopez told Degeneres. "It really does lock you down, which was nice the first year with the babies being three and four. Now they are going to school. I just don't know."
"[But,] I really do enjoy it," Lopez added.
You can reach Alexandra Gratereaux at: Alexandra.Gratereaux@foxnewslatino.com or via Twitter: @GalexLatino
Follow us on twitter.com/foxnewslatino
Like us at facebook.com/foxnewslatino