Jennifer Lopez had a star-studded birthday celebration with Kim. K, Cristiano Ronaldo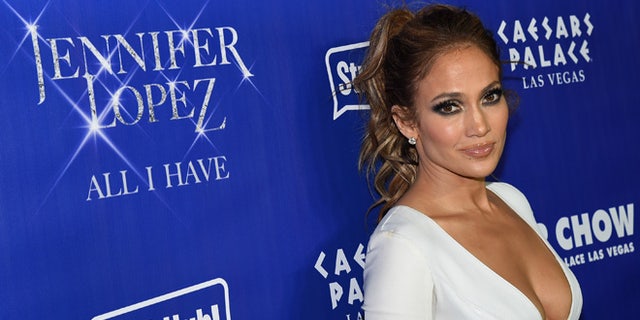 Jennifer Lopez loves a good party, especially when it's her birthday.
The singer, who turned 47 on Sunday, celebrated her big day with a small gathering after her Las Vegas concert with the likes of Kim Kardashian, French Montana, Calvin Harris and soccer star Cristiano Ronaldo.
In videos shared on Kardashian's Snapchat, Lopez is seen hugging the reality star while the entire crew breaks out into their version of "Happy Birthday." She also manages a smooch from beau Casper Smart before blowing out the candles.
The Latina posted a picture of herself standing in front of the pool at her private party, sporting a tight brown Balmain jumpsuit which featured numerous sheer panels.
"About last night... Pre birthday turn up!! @balmain," she wrote in the caption.
At the after party, Ronaldo was spotted dancing with the birthday girl. The Real Madrid player is on vacation until Aug. 10, when he will reunite with the team for their summer international tour in the U.S.
Other stars present for Lopez's concert included Iggy Azalea, L.A. Reid, Maria Menounos, LaLa Anthony and John Stamos.