Jennifer Lawrence calls out reporter for using his phone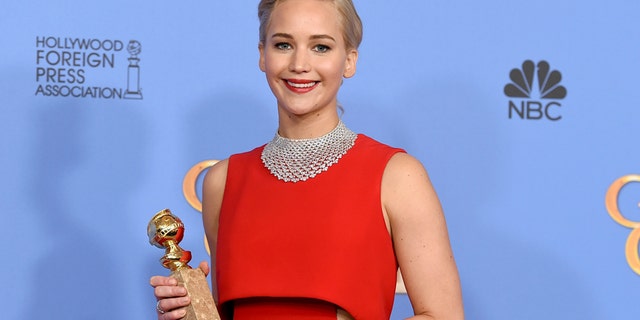 Jennifer Lawrence has been called out for scolding a foreign reporter who read questions off his phone during a backstage press conference at the Golden Globes on Sunday night.
Lawrence, who had just taken out the award for Best Actress in a Motion Picture, Comedy for her role in "Joy," fielded a question from a reporter in attendance and interrupted him mid-sentence.
"You can't live your whole life behind your phone, bro," she said. "You can't do that, you've got to live in the now."
The reporter, who appeared to have translated his questions on his phone, then started to ask the 25-year-old actress how she sees herself for the upcoming Oscars, but she quickly shut him down.
"We're at the Golden Globes. If you put your phone down, you'd know that," Lawrence fired back.
Many have criticized the "Hunger Games" star for being "culturally insensitive" and even for behaving "like an asshole" towards the reporter, whose first language didn't appear to be English.
Earlier in the evening, Lawrence presented an award with Amy Schumer. As the pair, who have just written a comedy together, arrived on stage, they called out someone in the front row for being on their phone.
"Please turn your phone off," Schumer said. Lawrence added, "Can you please stop taking pictures?"
This article originally appeared on News.com.au.