Jennifer Aniston rocks short shorts: Who has the best legs in Hollywood?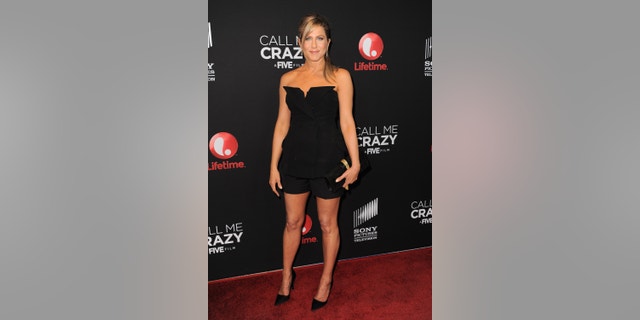 Jennifer Aniston just keeps getting hotter. The forever-young actress, 44, rocked black short shorts at Tuesday's premiere of Lifetime's "Call Me Crazy: A Five Film."
So Jennifer Aniston is starring in Lifetime movies now? Nope. She executive produced the five short films about mental illness. But we digress — how awesome did she look in those shorts? She didn't even need to jut her leg out like former rival Angelina Jolie did at last year's Oscars.
SODAHEAD SLIDESHOW: See the best legs in Hollywood.
But Aniston has some key rivals for the sexiest stems in show biz: Cameron Diaz has legs that go on for miles — and she knows how to accentuate them in nude heels. Carrie Underwood surprised fans by losing weight after she won "Idol" — and now she's known for having the leanest legs in country music. Beyoncé's legs aren't pin-thin, but she knows how to work them. Jennifer Lopez is known for her haunches — and they even have the J-Lo glow. Taylor Swift is proof that tall girls have one major advantage come shorts season. And who doesn't swoon over Blake Lively's lovely legs?
PHOTOS: See the latest celebrity pictures to hit the Internet.
From Aniston to Jolie to J-Lo, let us know: Who has the best legs in Hollywood?