Jencarlos Canela surprises a 96-year-old grandmother for her birthday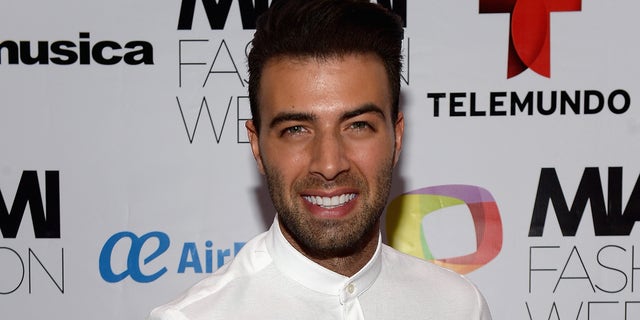 Jencarlos Canela is keeping his word.
The Cuban-American singer launched a campaign to promote his new single, "Pa que me invitan," and he's pledging to go to any party he's invited to.
This week, he wrote on Facebook that he surprised a 96-year-old woman in Miami to celebrate her birthday.
"I was not in the country the exact date of her birthday, so her family and my team made arrangements for a slightly delayed appearance when I got back to Miami because I wouldn't have missed this for the world," he wrote on Facebook with a video of the encounter.
The woman was only identified as Pepa.
"When I received the message that the first party we were crashing was for a 96 year old woman I was at a loss for words," he wrote. "They had told me that she had only asked for two things for this special date. To have all her grandchildren with her and that I, out of all people in this vast world, make an appearance. I am humbled and tremendously happy to have sung, laughed and celebrated with Pepa."
In the video, Canela is seen surprising the 96-year-old woman in her home, having a couple of laughs and briefly serenading her with his song "Bajito." He then led a chorus of family members singing "Happy Birthday" with a cake.
Toward the end, Pepa sheds some tears, saying she was so happy to see him.
"It's beautiful to see a family that is so close and can come together to bring so much love into one room," he wrote on Facebook.
Like us on Facebook
Follow us on Twitter & Instagram