Jason Biggs films funny anti-SeaWorld video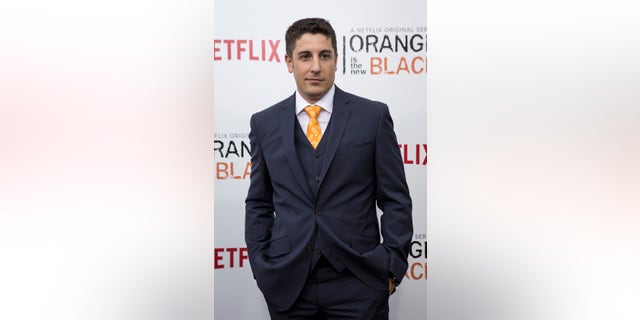 Jason Biggs is definitely not a fan of SeaWorld. The "Orange is the New Black" actor has filmed a hilariously ribald fake commercial in which he poses as a spokesman for the aquatic theme park but keeps adding in comments about its alleged animal cruelty.
The video which was produced by PETA, begins with Biggs cheerfully saying, "When I have kids I can't wait to take them to SeaWorld," followed by him muttering, "maybe they'll get lucky and see one of the trainers get their legs ripped off."
"Cut!" says the off-screen director, prompting Biggs to continue: "Nothing gets me in the mood more than watching a giant, over-masturbated whale swim around in a tiny bathtub."
The cuts keep coming as Biggs continues to hurl insults at SeaWorld.
The theme park has been in the media spotlight since the 2013 CNN documentary "Blackfish" examined the death of SeaWorld Orlando trainer Dawn Brancheau who was dragged underwater by a 12,000-pound bull whale named Tilikum. It also addressed the alleged cruelty of keeping these wild mammals in captivity forced to perform tricks for years.
SeaWorld has aggressively fought back launching a "Truth Team" on social media and getting a bill stalled in California that would have banned keeping killer whales in captivity.
In response to the video SeaWorld spokesman Fred Jacobs said, "PETA has proven again that it is far more interested in publicity stunts than it is in helping animals. While they were putting this video together we were again rescuing endangered marine mammals and nursing them back to health," says SeaWorld spokesman Fred Jacobs.
"This is something we have done more than 23,000 times over the course of our history and something that PETA has never done. When an animal is in trouble, it is SeaWorld's phone that rings, not PETA's. Most people recognize that PETA is an extremist organization with views well outside the mainstream."