Jason Alexander explains why his 'Seinfeld' fiance Susan was killed off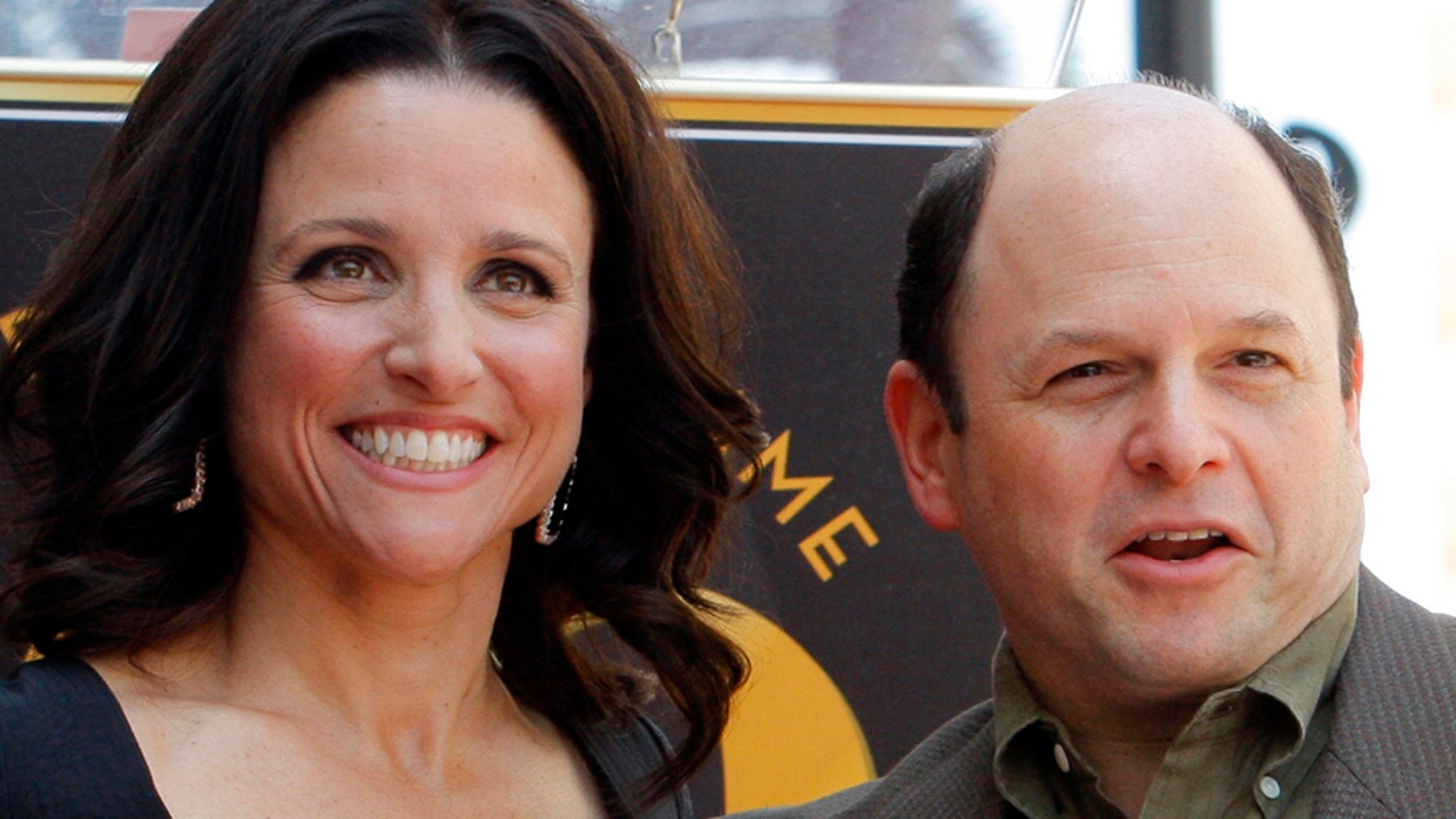 The decision to kill off George Costanza's (Jason Alexander) fiancee, Susan (Heidi Swedberg), in the Season 7 finale of "Seinfeld" was a pretty bold move. And now, 19 years later, Jason is opening up about rumors that he feuded with Heidi on-set, and reveals the real reason the actress was written off the show.
There's no bad blood here. Although it was always assumed that Heidi Swedberg, 49, didn't get along with the "Seinfeld" cast during her run as Susan Ross on the show, Jason Alexander, 55, now admits the real reason his charter's fiancee shockingly died in the Season 7 finale — she was simply impossible for him to act with.
"The actress is this wonderful girl, Ms. Swedberg. I love her. She's a terrific girl," he told Howard Stern. "I love her, but I couldn't figure out how to play off of her! Her instincts for doing a scene, where the comedy was, and mine, were always misfiring."
Click here to subscribe to FOX411's YouTube channel
But originally, writer Larry David and Jason's cast mates weren't on-board with his opinion, which is why George's story arc in Season 7 included an engagement to Susan. "After every episode, we'd all go out, the four of us and Larry and everyone, and I kept saying, 'I'm going out of my mind you guys, you're killing me. I can't understand how to play off this girl. I'm sure this stuff is not working,'" Jason explained, adding that his pals refused to agree because they had yet to actually work on a scene with Heidi.
Eventually, though, Julia Louis-Dreyfus and Jerry Seinfeld had to shoot some material with the actress, and that's when everything changed. "We get to the restaurant after, and they go, 'You know what…it's f***ing impossible!'" Jason laughed. "Julia actually said, 'I know! Don't you wanna just kill her?!'"
And lo-and-behold…that's exactly what Larry did, killing Susan off in the Season 7 finale by having her get poisoned from licking wedding envelopes. Considering it's 20 years later, Heidi probably doesn't still have hard feelings, but Jason made sure to clarify the respect he has for her.
"Every time I tell this story I cringe," he explained. "Because Heidi is the sweetest. It was just the way I come at stuff and the way she came at stuff."