Japan Reportedly Gives Katy Perry's Husband Russell Brand the Heave-Ho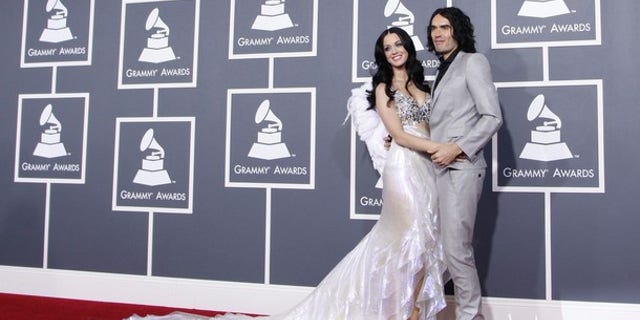 TOKYO -- Katy Perry tweeted Sunday that her husband, British comedian and actor Russell Brand, was deported from Japan upon arriving in the country to watch her perform.
"So...my husband just got deported from Japan. I am so. sad. I brought him all this way to show him my favorite place #tokyodreamscrushed," Perry posted on her Twitter account around 3:00pm Tokyo time.
An hour later, she tweeted, "It was for priors from over 10 years ago!"
A third message clarified that Perry's performances in Japan would not be interrupted. "...But of COURSE I ? my Japanese fans & the show #MUSTGOON no matter the daily aftershocks or husband kidnappings! #it'snotrightbutit'sokay."
An immigration official in Tokyo declined to confirm 35-year-old Brand's deportation. "We don't make comments on such a matter because of privacy concerns," the official told AFP.
Later, Brand posted a series of messages and photos on his own Twitter account. "Planning escape from Japanese custody. It's bloody hard to dig a tunnel with a chopstick," he wrote.
Brand's time in detention left him developing sympathy for the authorities holding him, tweeting, "Stockholm syndrome kicking in. Just asked my guard out for (vegetarian) sushi. He giggled."
He has had several run-ins with the law in the past and has spoken in interviews about his battles with drug addiction and his promiscuous lifestyle prior to marriage.
Brand was arrested last September when he allegedly attacked a photographer at Los Angeles International Airport while shielding then-fiancee Perry from paparazzi. He married the 26-year-old in India last October.
Perry is in Japan for a series of concert dates in Tokyo, Osaka and Nagoya.