Janet Jackson commemorates late brother Michael's birthday with twist on classic music video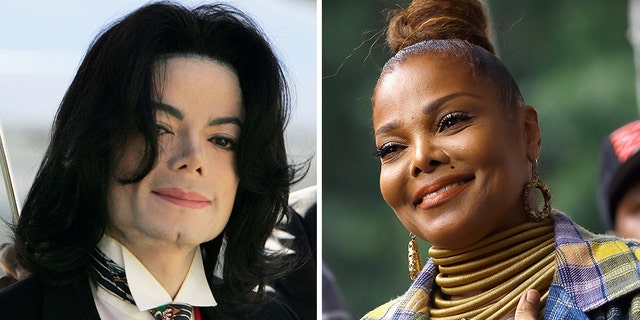 Janet Jackson posted a clip to social media on Wednesday commemorating the birthday of her late brother Michael.
The pop singer shared the clip, which echoes the hit "Remember the Time" for her brother, who would have turned 60 on August 29.
In it, the 52-year-old sits in a large chair while dancer Andrew Bachelor performs before her. Jackson soon points her finger down, before he's hauled off by two men.
However, it's not long before another dancer, Kwaylon Rogers, is brought in. He's soon joined by two women, and all three dance to the Janet Jackson and Daddy Yankee song "Made for Now."
PARIS JACKSON WISHES GODFATHER MACAULAY CULKIN A HAPPY BIRTHDAY WITH SWEET THROWBACK PHOTOS
Jackson eventually beams during the trio's performance. When it's over and the two female dancers walk off, she flicks her finger up.
Rogers screams "Janet!" as he rushes towards her.
However, the singer puts her hands up and he stops in his tracks.
"Oh, okay," Rogers says, backing up and turning around before dancing some more.
Jackson's role is similar to the one fashion model Iman had in Michael's "Remember the Time" video, where she and Eddie Murphy played Egyptian royals.
In that video, which came out in 1992, Iman ordered a performer be tossed to lions, before calling for another to lose his head.
Michael Jackson died on June 25, 2009, at age 50.