It's all in the mix: When Latin stars record with Anglo and black singers, magic follows
The images that have emerged in recent months from places like Ferguson, Missouri, Pasco, Washington, and Los Angeles, may paint a portrait of a country deeply divided by race and ethnicity.
But you wouldn't know if from our music.
On the festival circuit, on the airwaves and in the recording studio, white and minority artists are mingling like never before.
From an Enrique Iglesias' mash-up with Jamaican rapper Sean Paul to Bachata king Romeo Santos' Spanish-language smooth collaboration with Drake and Sean Paul to Romeo Santos and Jennifer Lopez's "Booty" remix with Iggy Azalea, here are a few examples of white and Latino musicians who have worked together to create a little magic.
1. Jennifer Lopez, 'Booty' – feat. Iggy Azalea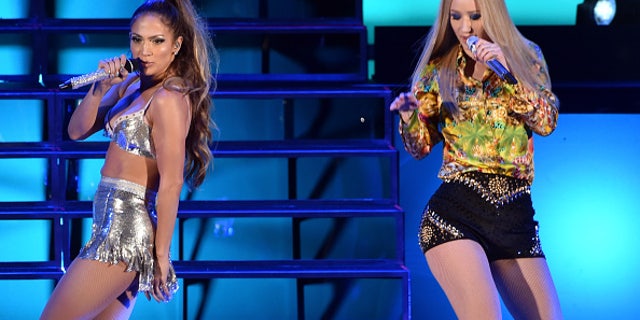 When Jennifer Lopez first released "Booty" as a single in June 2014, it featured the talents of Pitbull – and it stalled out. Then Jenny from the Block roped Australian rapper Iggy Azalea to lend her assets to a steamy remix and video, and all those dangerous curves helped propel the single up the charts. The first video was viewed a paltry million times or so on YouTube. The one with the Iggy factor? Nearly 120 million since August.
2. Enrique Iglesias, 'Bailando' – English vers. feat. Sean Paul, Descemer Bueno, Gente de Zona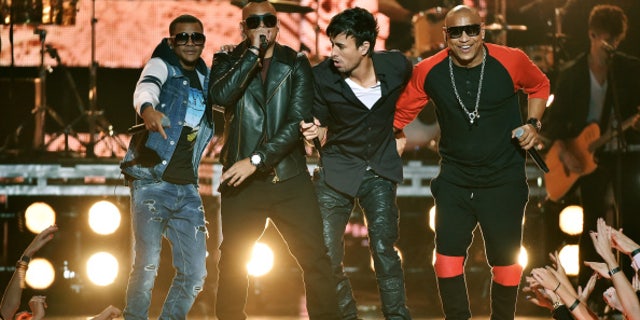 "Bailando" earned Enrique Iglesias a Latin Grammy for song of the year and helped him sell out dozens of shows across the United States. The English-language version released in June 2014 features Jamaican dance-hall rapper Sean Paul, Cuban singer Descemer Bueno, and Cuban reggaeton group, Gente de Zona. The song became the longest-running No. 1 ever on Billboard's Hot Latin Songs and has been viewed more than 110 million times on YouTube since its release in June 2014.
3. Romeo Santos feat. Drake, "Odio"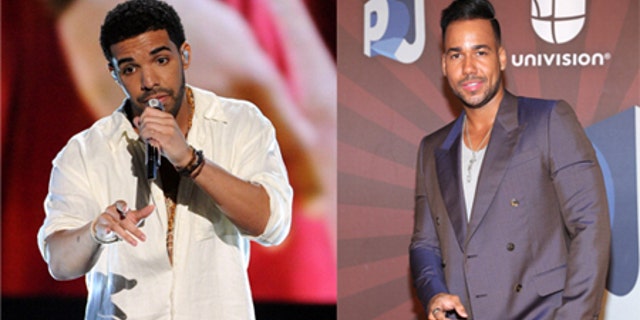 Talk about a ladies' man. Bachata singer Romeo Santos knows how to keep his female fans screaming. His single, "Odio" ("Hate"), features silky-smooth hip hop singer Drake, who breaks it down to the ladies while singing a verse in Spanish, then, after some seductive confusion: "Baby, don't worry about it. Keep speaking Spanish, I'll get it translated." Good enough for more than 100 million views on YouTube since February 2014.
4. Shakira feat. Rihanna, 'Can't Remember to Forget You'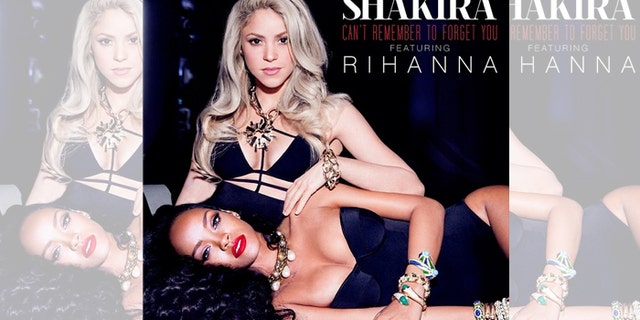 When two fearless performers – "Hips Don't Lie" superstar Shakira and Barbadian siren Rihanna – collide and make music, there's no telling what heights they can reach. The Grammy winners waste no time exposing their voluptuous bodies in the video, writhing on a bed and stroking each other while smoking cigars. Makes you want to light up a stogie with the two them. Unsurprisingly, the video went viral and has surpassed 500 million YouTube views since January 2014.
5. Pitbull, 'Give Me Everything' feat. Ne-Yo, Afrojack, Nayer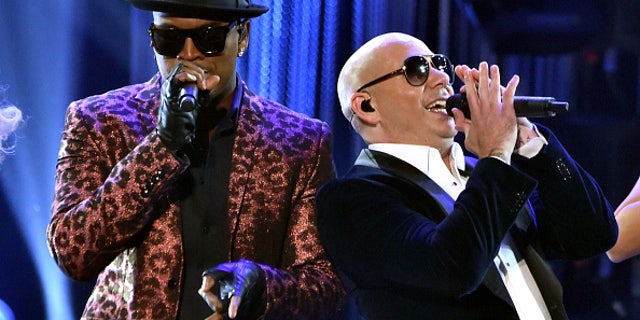 The standard setter. "Mr. Worldwide" really did go global with the club sensation, "Give Me Everything." The 2011 summer smash had everybody in the club jamming as the song lived up to Pitbull's boast, "I'll make you feel right, baby." It quickly reached the top spot on Billboard's Hot 100 Songs. More than 430 million YouTube views can't be wrong.