'It' shatters the weekend box office records despite threats from Hurricane Irma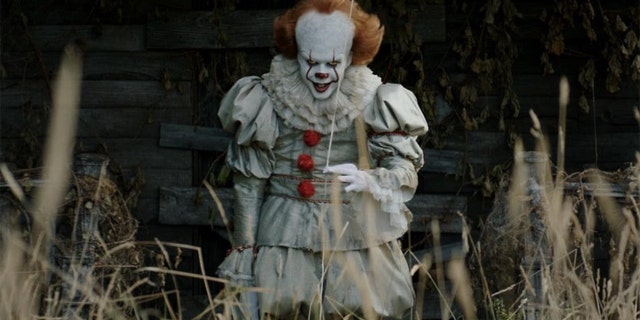 NEWYou can now listen to Fox News articles!
Many expected for the creepy adaptation of Stephen King's "It" to be a box office hit over the weekend, but Pennywise and the children of Derry are surpassing even the wildest of expectations.
The movie is on track to gross a record-breaking $117.2 million from 4,103 locations across the U.S. and Canada after dropping in theaters on Friday. Not only is "It" now the largest opening for a horror movie ever, it's the largest September opening of all time, more than doubling the gross of the previous record holder, "Hotel Transylvania 2."
"It" can boast even more accolades than that, including the biggest opening weekend for a horror film, de-throning "Paranormal Activity 3." As for R-rated movies, the opening of the clown-centric horror classic is second only to "Deadpool." As Variety notes, "It" achieved these high viewership numbers at a time when Hurricane Irma was threatening large portions of Florida and Georgia, which the outlet estimates could affect attendance by as much as 5 percent.
All of this is made more impressive by the fact that the film did all of this with a relatively modest budget of roughly $35 million.
Based on King's 1986 novel about a group of children in a small town that discover they're being stalked by a fear-feeding monster that takes the form of a clown named Pennywise, "It" is actually a remake of a made-for-TV series that starred Tim Curry as Pennywise. The novel and series followed the main characters during two portions of their lives, 27 years apart. The film only deals with their early days as children, but The Hollywood Reporter confirmed that the studio behind the remake is already moving forward with a sequel that will likely explore the older versions of the characters that Pennywise, played by Bill Skarsgard, terrorizes.
The Associated Press contributed to this story.