Is Time Warner keeping rotten 'Justice League' reviews from fans?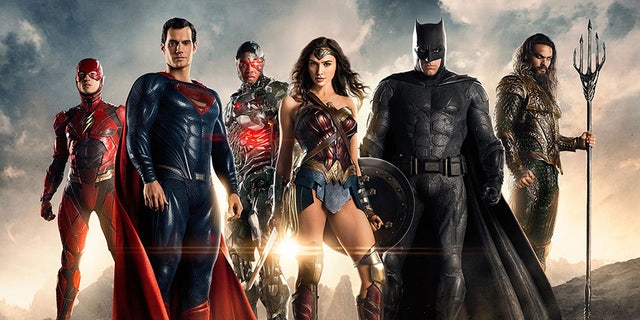 The highly anticipated "Justice League" opens on Friday and many critics have already seen and panned the film, but review aggregator Rotten Tomatoes hasn't published any of them, which is leading to speculation that Time Warner is covering up the movie's terrible feedback.
A rep for Rotten Tomatoes tells Fox News they'll reveal the film's Tomatometer score on a new live show on Facebook early Thursday morning and then post it on the site, but some think the delay may have something to do with the fact that Time Warner is part owner of Rotten Tomatoes and also happens to own Warner Bros., the studio behind the film.
Rotten Tomatoes bills itself as "the leading online aggregator of movie and TV show reviews from professional critics" on its company website. Numerous publications including The Associated Press, USA Today, TheWrap, Vanity Fair, Variety, The Guardian, Entertainment Weekly and The Hollywood Reporter have already published reviews.
"Rotten Tomatoes is purposefully holding back its Tomatometer score nearly a full day after Warner Bros. lifted its review embargo, which was long ago set for 2:50 a.m. ET Wednesday. That's a first for the critical aggregator," Mashable's Josh Dickey wrote.
Other films with the same release date, such as "Wonder" and "Mudbound," already have scores on the website that typically publishes scores before the movies debut to the public.
The reviews for "Justice League" have been awful so far.
"I'm sorry that everyone wasted their time and money making it," Vanity Fair critic Richard Lawson wrote in a review headlined, "'Justice League' is a big, ugly mess."
Despite the negative reviews, fans are excited for the DC Extended Universe film that features Batman, Wonder Woman, Cyborg, Aquaman, The Flash, and Superman. So, is Time Warner shielding fans from the negative reviews or simply using the film's buildup to promote Rotten Tomatoes' Facebook show?
Breitbart's John Nolte blamed it on "corporate chicanery," but others feel a Tomatometer score wouldn't impact the film's success because it already has a loyal, built-in fan base. Either way, the situation is proof that Time Warner could keep fans from seeing negative reviews about a Warner Bros. movie -- if it wanted to.
Nolte noted that Time Warner "willing to be so desperately dishonest over the trivial" is a "small thing," but questioned what the company will do when it comes to more important issues.
Meanwhile, a potential $84.5 billion deal between AT&T and Time Warner is currently under review by the Department of Justice – so it could be AT&T making these decisions in the near future. The "See It/Skip It" Facebook reveal is scheduled to air at 12:01 am on Thursday, November 16.