Is Love magazine's risque Advent video series sacrilegious?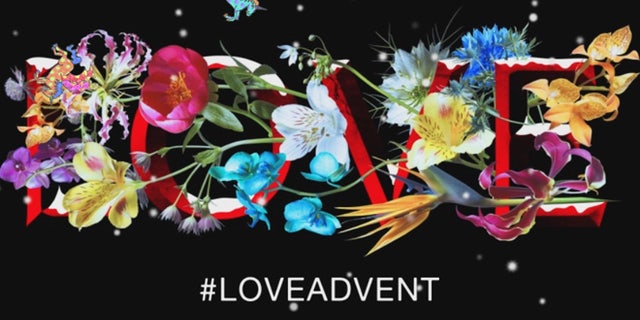 You know those Advent calendars that count down the 24 days before Christmas with a little candy treat?
This one's not like that.
Love Magazine's 2016 Advent calendar started on December 1 featuring a new video each day starring female models in various states of disrobe. And some say calling their video calendar "Advent" is sacrilegious, as Advent traditionally symbolizes the preparation for the coming of Jesus Christ in western Christianity.
"By using the word 'Advent,' the magazine turned its sleazy, soft-core modeling segments into a controversy," said Dan Gainor, vice president of business and culture at the Media Research Center. "Of course it's sacrilegious. That was the intention."
Even Steve Shaw, editor in chief of Treats Magazine, which also features nude models, thought the U.K magazine had gone too far.
"It's very gratuitous, and although I'm not religious, I can see why some would see it as sacrilegious," Shaw said. "It could have been done in a different way."
Here's how it works: Each day, a new risqué video appears on the magazine's website, and is promoted across its social media accounts. Twelve days through its Advent series, Love has featured, among others:
On Day 8: A gyrating, scantily clad Emily Ratajkowski.
On Day 9: Model Barbara Palvin re-creating Sharon Stone's "Basic Instinct" leg-uncrossing scene.
On Day 10: Heidi Klum taking a bubble bath in her birthday suit.
Still, the series does have its fans. Paper Magazine Editor-at-Large Peter Davis – who famously "broke the Internet" with a nude Kim Kardashian cover in 2014 – said the calendar is simply fashion forward.
"This is Katie Grand's Love magazine not Christianity Today magazine," Davis said. "People need to calm down. Love produces some of the best most modern fashion stories done today. It's an expensive magazine and anyone offended doesn't have to buy it."
Craig Lawrence, president of ONE.1 Model Management, speculated the magazine is not playing on the religious aspect of the word Advent at all.
"The word 'Advent' can describe a notable person, so I think it is just a creative expression on the magazine's behalf," said Lawrence. "I think the magazine is just trying to be different, and with that philosophy, coupled with the right to exercise freedom of speech, I don't think there needs to be any change."
Love Magazine did not return FOX411's requests for comment.