Is Country Music Being Damaged by Hollywood's Move to Make It Mainstream?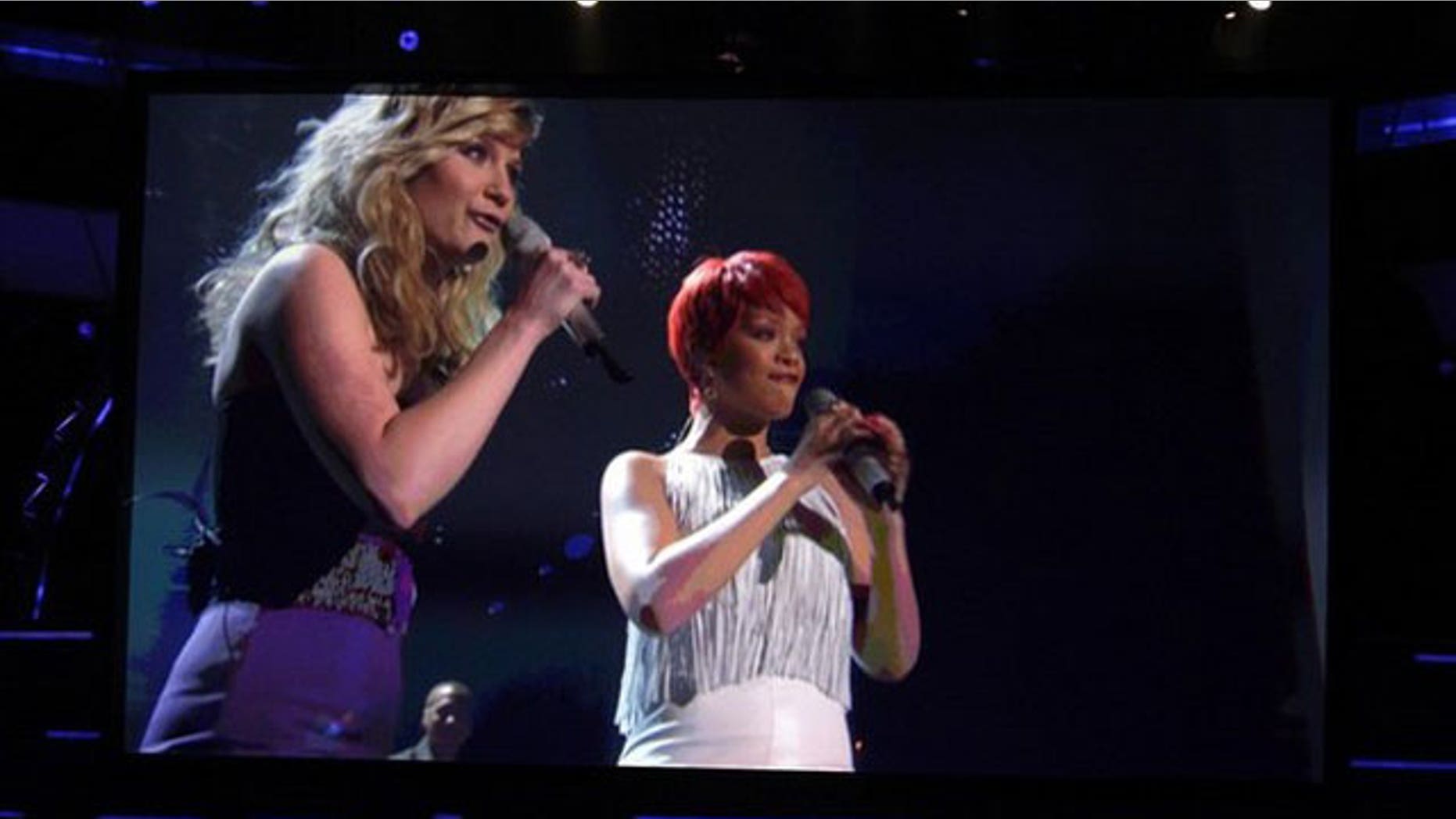 It seems everyone in Hollywood is jumping on the country music bandwagon these days.
Flame-haired pop hottie Rihanna brought down the house at the recent Academy of Country Music Awards with her rendition of "California King Bed" alongside Sugarland's Jennifer Nettles. Lady Gaga recently tried to straddle the country music arena by releasing a "Country Road" version of her dance hit "Born This Way," and Beyonce's collaboration with Sugarland was all the talk at the 2007 American Music Awards.
Similarly, in 2008 pop princess Jessica Simpson attempted to "cross over" to the country beat with the album "Do You Know," although she parted ways with label Sony Nashville following lackluster sales. And the list goes on with artists like Michelle Branch, Steven Tyler, Nelly and Justin Bieber all collaborating with country artists as well.
But it's not only in vogue in the music world -- it's also big on the big screen, too.
In 2006, Reese Witherspoon won an Oscar for her portrayal of June Carter in "Walk the Line." Late last year, Gwyneth Paltrow played alcoholic country star Kelly Cantor in "Country Strong," and Jennifer Aniston is getting ready to play a country songstress in "The Goree Girls."
But are all of these mainstream musicians turning  to country out of a genuine appreciation for the genre, or is it an opportunity to create a big buzz with country music's notoriously loyal fans?
"It is a combination of both an appreciation for the music, but also because it is a way to 'sell' their music. There are going to be those who bail out after doing it once, but I also think it gives artists a chance to try something new," Rob Weiner, Associate Visual and Performing Arts Librarian at Texas Tech University told FOX411's Pop Tarts column. "Country music has always been 'trendy,' and it seems to be a style that other artists want to exploit for success."
And Nashville-based entertainment attorney Adam Dread, a music expert, also can't help but question the motives behind so many musicians' dabbling in country.
"There is a stronger connection with country fans and stars than any other genre of music, and that translates into Hollywood well," he said. "Of course, some pop singers are nothing more than marketing machines. So regardless of what they're singing, it may be exploitation of the genre."
Worse, for country's notoriously loyal fan base, the sound of the music they love could change dramatically.
"Country music as a genre can be diluted if the industry isn't careful because if everybody sounds like a pop artist singing a country song, then it's not authentic and it doesn't really have that country 'thing,'" warned Neil Haislop, founder of CountryForever.com. "I think there is room for (some pop artists) in the industry, but with country music you have to really work it. If the music is good, they'll sell a few albums but probably no more than one or two before they want to do other things, which is generally the pattern."
Still, when it comes to country music-inspired movies, some experts have no complaints about Hollywood stars taking on the task of a starring role.
"I would rather see actresses like Reese Witherspoon and Gwyneth Paltrow play country stars [than untrained artist themselves]. Look at the fantastic job Jeff Bridges did in 'Crazy Heart,' too. These are trained actors and actresses," Weiner added. "They can put 'heart and soul' into the characters; there is a good reason Reese and Jeff won Oscars – they are A-list talent. That is not to say that a country music artist couldn't be good in the role, but I don't think they could do as good a job as the professional Hollywood folks."
Deidre Behar contributed to this report