Infamy Revisited: What happened to Tiger Woods' mistress Loredana Jolie?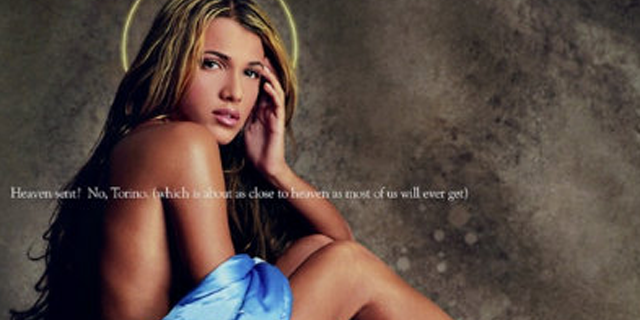 After helping to break up the marriage of the world's most famous golfer, what does a girl do to redeem herself?
She goes into the wedding dress business.
Tiger Woods' mistress Loredana Jolie is reinventing herself as a wedding dress seller. Her line of Italian hand-made dresses is launching next month.
"The fact that I came across as a homewrecker really put a lot of pressure on me. I do believe in marriages and one day I want to get married myself," Jolie told Fox411.com.
Jolie is the former Hawaiian Tropic model who told the New York Post that she hooked up with Woods about 20 times between 2006 and 2008 and accepted $15,000 from the golfer to pay bills. She says that she did not come forward with her involvement with Woods, but rather was exposed to the media by a former friend.
"When the whole Tiger thing started it was someone else who told the media that I was with him," Jolie said. Jolie was born in Sicily and the wedding dress designer she is partnering with is in Europe. She recently returned from the continent where she was finalizing the designs.
"The dresses will be privately sold. My web site will be up in two weeks and people can contact me directly," Jolie told Fox411.com. "The dresses are all handmade and they're very beautiful."
Following her involvement in the Woods' scandal, Jolie says that many people tried to take advantage of her, including one woman who she claims wrote a book under her name entitled "The Real Diary: Lessons from the Good Time Girl to Champion."
"A lot of people tried to take advantage of me and make money off me. I had to call Barnes and Noble and Amazon and ask them to stop selling it. I wanted to keep my name out of the media," Jolie said. "I was moving on and having new relationships and they weren't happy with the media."
But things are looking up now for Jolie. The 28-year old may just get to fulfill her dream of walking down the aisle in one of her dresses.
"I am now in a serious relationship," Jolie said. "And I am very happy."