Inaugural Song Smackdown: Who won, Beyonce or Kelly Clarkson?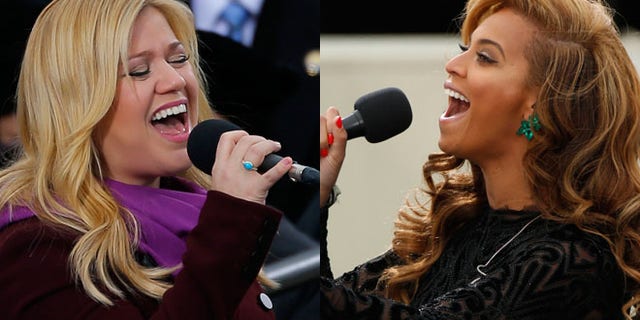 Two of America's most popular pop stars got ready to ruuuuuuuumble at President Barack Obama's inauguration on Monday.
In one corner: Kelly Clarkson and her rendition of "America."
In the other: Beyonce and her interpretation of "The Star-Spangled Banner."
Check out FoxNews.com's full coverage of the 2013 presidential inauguration
At the end of Clarkson's "America," Chuck Schumer exclaimed to the crowd: "Wow!"
During Beyonce's "Star-Spangled Banner," the singer dramatically dropped her earpiece, prompting one watcher to tweet: "Taking out the earpiece is Luke turning off the targeting system in the Death Star trench."
So who won? Watch the videos, the go to the FOX411 Facebook Page to vote.