Iggy Azalea's backup dancer suffers seizure onstage, video shows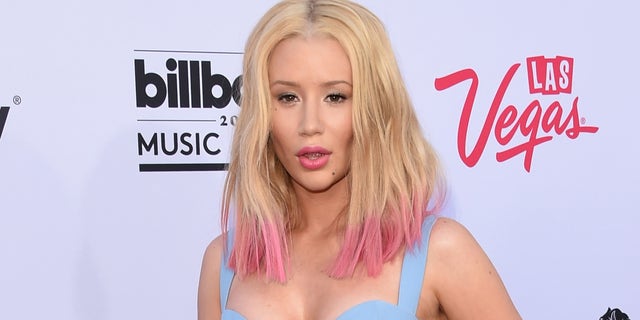 A video from Iggy Azalea's Thursday night concert shows one of her backup dancers collapsing onstage after suffering a seizure in the middle of a song.
A video of the scary event was posted to Twitter which shows the rapper attempting to carry on with her concert at the Maracana Stadium in Rio de Janeiro, Brazil.
CLICK HERE TO GET THE FOX NEWS APP
Toward the end of the video, Azalea stops "Black Widow" as medics rushed the stage to aid the dancer.
The 28-year-old later addressed the incident online saying, "Hey guys, just want to let everyone asking know my dancer is OKAY! The lights & heat caused her to have a seizure. She is backstage feeling much better."
Azalea continued on her Instagram Story, " I thought she had just fallen/twisted her ankle," she continued. "And it may sound harsh but; you keep singing until music stops & ask for a medic which is what I did. We are all really shaken up by what happened & just thankful she is okay."
RAPPER IGGY AZALEA DEFENDS RACY, NUDE INSTAGRAM PHOTOS
She then asked her fans to refrain from turning the video of the event into a meme or joke.
"I know it's easy to make memes of someone 'passed out' but someone having a seizure isn't funny, it's really scary! So I hope my fans do not repost some of the memes I'm seeing about my dancer."