'Idol' winner Phillip Phillips had eight surgeries during show run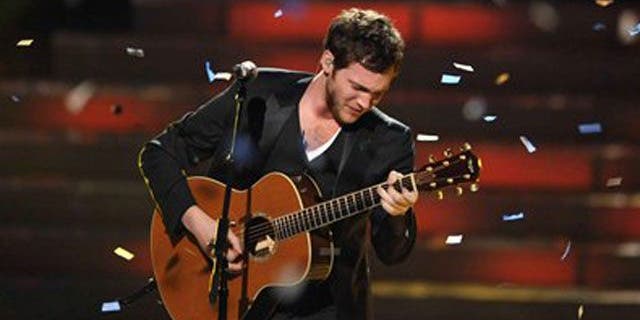 Only 11 people have the honor of being named the winner of American Idol, but the title might be extra special to newly minted champ Phillip Phillips after the eight, yes, eight, operations he underwent during the competition.
Phillips' father, also named Phillip Phillips, revealed to People the shocking number of procedures his 21-year-old son had to go through.
Back in March, Phillips received emergency medical treatment for pain in his abdomen prior to the Top 13 results show. "He's been doing [well], but it's just grueling hours and it's just amazing what he's done through the journey," he said. "Eight operations since we started 'American Idol' ... He's hitting 50 percent, but he's still up there swinging away."
[pullquote]
American Idol winner Phillip Phillips: "I'm just a lucky guy"
Phillips Sr. said his son suffered from a build-up of kidney stones and had to have multiple surgeries to remove them. The new champ is expected to undergo another surgery to reconstruct his kidneys, according to People.
Fortunately, this next operation is not expected to keep Phillips from performing on the Idols Live tour. His father also sounded optimistic about his son post-surgery.
"The recovery's probably two to four weeks," his father said. "He's healthy, he's good. His kidneys are good. I can't wait for America and the whole world to see him [after his surgery], because he's a big cut-up. He's going to have some fun."

The Idol winner himself admitted it was a struggle to undergo so many procedures during his run on the singing competition, but looked to the future.
"I'm going to get some surgery done, so I'm going to get all better for the tour," he told People. "It was very tough [getting through the season]. I had great doctors and great people surrounding me [who] really helped out, so it's just a blessing to be here."