'Idol' Recap: Jim Carrey's daughter learns fate as another hopeful plummets off stage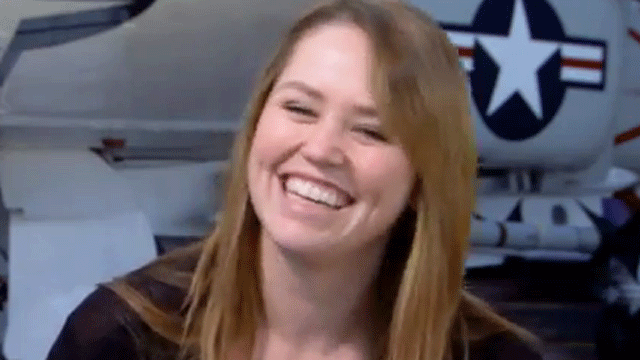 Last week, "American Idol" host Ryan Seacrest promised "The most emotional and exhausting Hollywood Week ever." But fans who made the unfortunate mistake of DVRing the January 9 episode may have been cut off from the drama, literally, as it happened in the show's final seconds.
The first hour of Hollywood Week was more or less uneventful, but as Symone Black took the stage, many DVRs across America had likely already stopped recording.
Those who were pragmatic enough to record FOX's new series "Mobbed," which follows "Idol," were treated to watching Black fall from the stage face first, onto the floor, with a resounding thud. As the credits rolled, worried contestants looked on as crew members tended to the 16-year-old and called for medical assistance.
Whether or not Black survived her face plant remains to be seen, because as the credits rolled, Seacrest teased, "Find out what happens to Symone ...as we get ready for 'group night.'"
If Black survived her audition, she joins about half of the 309 contestants cut during the "sudden death" round.
Before Black's accident, "Idol" showcased the talents of Heejun Han and David "Mr. Steal Your Girl" Leathers, Jr.; respectively the least and most confident hopefuls to audition this season.
"So, my mom decided to help me with packing," Han pouted into a hand-held camera from his home in Flushing, New York. "Maybe I should tell her that this is not going to be that long." Back in Hollywood, the 22-year-old shook off his nerves and belted out "How Am I Supposed to Live Without You," sending him through to the next round.
Slick 17-year-old Leathers, Jr. received a standing ovation after a strong rendition of Celine Dion's "Because You Love Me."
"How does that happen?" marveled Judge Steven Tyler. "I have ties that are older than you are."
Showbiz veteran Reed Grimm she-bo-bitty-bopped his way to the next round with, appropriately enough, "I Got a Golden Ticket" from "Willy Wonka and the Chocolate Factory." And Georgia pawn shop employee Phillip Phillips, Jr. continued to charm the judges, easily making the cut with his gritty version of "Papa's Got a Brand New Bag."
Suicide survivor, and one of judge Jennifer Lopez's favorites, Hallie Day, moved on to the next round with her version of Aretha Franklin's "Natural Woman."
Leaving Hollywood, and this year's "Idol," were Ramiro Garcia, who was born without ears; burly mechanic Jason "Wolf" Hamlin, shameless Tyler smoocher Jenni Schick and Jim Carrey's daughter, Jane.
"I'm really disappointed in myself," said 19-year-old Carrey. "I talked to my dad and he was kind of comforting when he said, 'Look, I've been said no to a bunch of times,' and it worked out well for him in the end."
Also leaving the "Idol" stage -- for the second time -- was Travis Orlando from the Bronx, who looked dumbfounded after being told that he was not moving forward in the competition. "I have to go back to nothing -- nothing at all," Orlando cried. "I didn't think about losing, and it hurts a lot."
Next up: Group night auditions, and we discover the fate of Symone Black.