Iconic Farrah Fawcett Poster Turned Into a Barbie Doll to Raise Money in Fight Against Cancer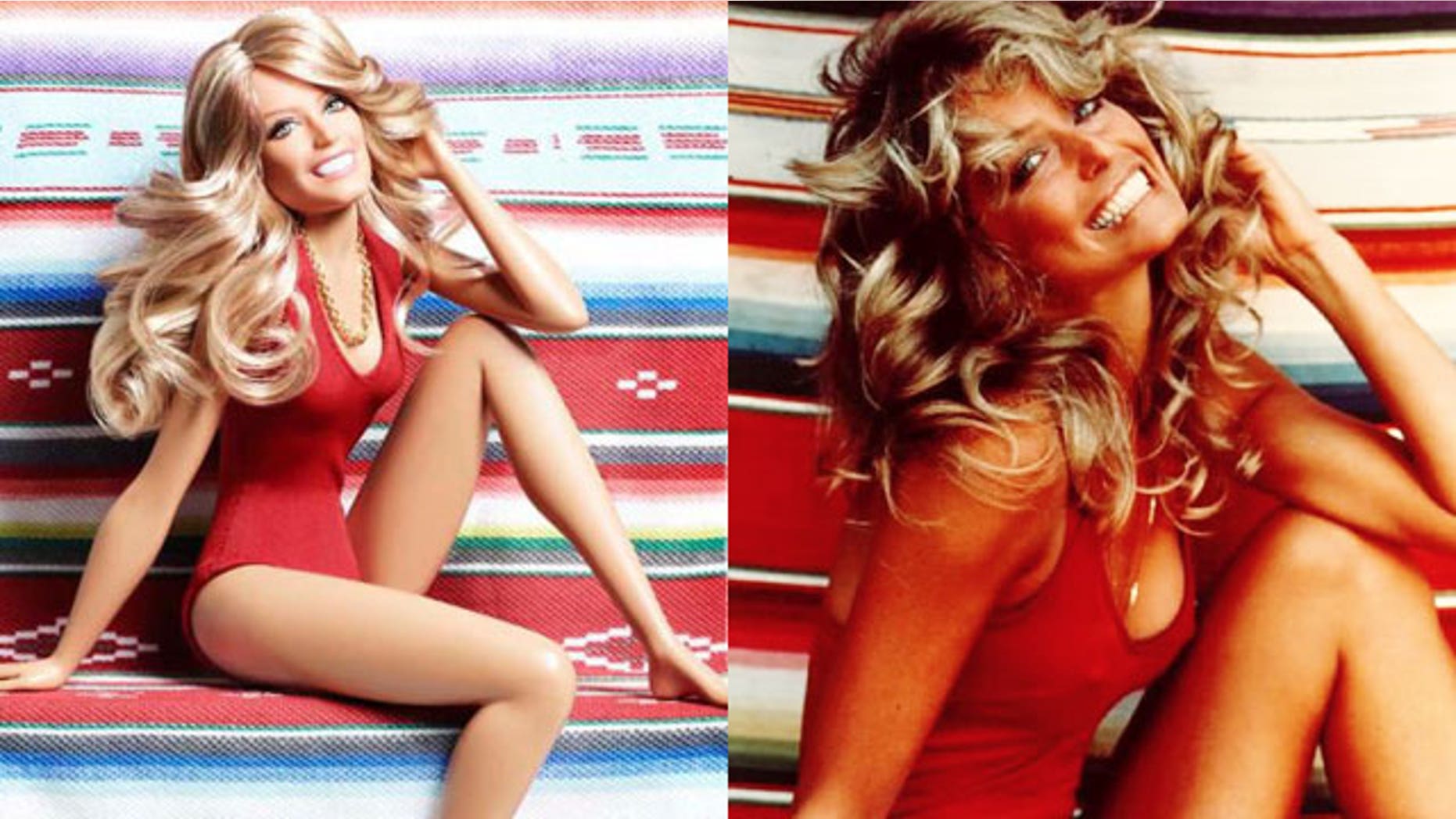 Late actress Farrah Fawcett's 1976 photo in a striking red swimsuit is already a pop culture icon, but now it will be immortalized in doll form when Mattel issues a limited edition "Farrah Fawcett Barbie," whose proceeds will go to charity.
"We're all very excited about it, it's a great tribute to her and part of the proceeds go to the foundation to benefit cancer research and help people," Alana Stewart, President of the Farrah Fawcett Foundation and longtime friend of the actress, told FOX411's Pop Tarts column.
"Farrah created the foundation two years before she died and her aim was really to help in cutting edge research and to help people that are actually struggling with cancer now, so that's really the mission of the foundation," Stewart added. "It's really wonderful for her memory and for her legacy and for her fans."
Stewart also hopes that the special collector's item, available from BarbieCollector.com and at leading toy retail stores, inspires and reminds others to keep fighting through the hardships.
"Farrah went through such a difficult, such an awful time of suffering, and she realized what cancer was really about. That's why she wanted to do the documentary, to share that journey and to try to give inspiration and hope to other people who were suffering with cancer," Stewart continued. "The thing was, when she made the decision to do the documentary, it was supposed to be about a woman finding a cure for cancer. Farrah really believed she was going to overcome the cancer. We all did. It was never supposed to be a film about her dying. Life just took that turn. When she created the foundation, I know that her intention was that she would be alive and would be very involved in it."
But two years after her passing, the former "Charlie's Angel" star is still making her mark – and Stewart is confident she would be pleased with the new little creation.
"For a long time, Farrah didn't have rights to her poster. That went through litigation for years. Just before she passed away, she got the rights to the poster back, and it was something that she really fought for. She got it back and she was really happy about that," Stewart added. "This doll is now available to her fans so she'd be very pleased about that, and very pleased that it's helping the foundation, which is something that she set up with the intention with helping with the battle against cancer."