'I Dream of Jeannie' star Barbara Eden says she's never thought of herself as 'the sexy actress'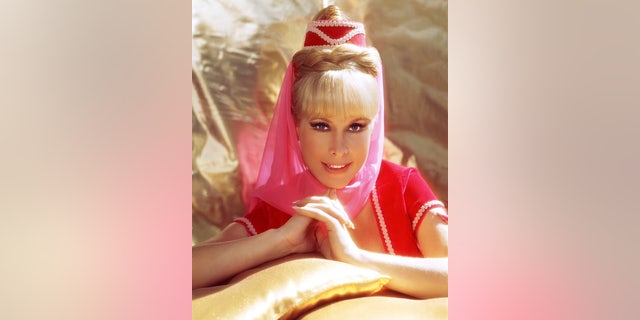 Barbara Eden almost missed out on her chance to enchant audiences across the country with a nod and a blink.
The 87-year-old, who starred in the hit sitcom "I Dream of Jeannie," recently told The Baltimore Sun the role of Jeannie came unexpectedly because she didn't think she had a chance.
"They were testing every single gorgeous brunette in town," recalled the blonde icon. "They were all beauty queens — Miss Syria, Miss Israel, Miss Greece, Miss Italy. I thought, 'Well, it's not for me. But it certainly sounds good.' I was sent a script.
"My agent called and said, 'What do you think, Barbara?' I said, 'Well, I think it's fabulous. But are you sure they know what I look like?' And he said, 'Well, they must, they've made an offer.'"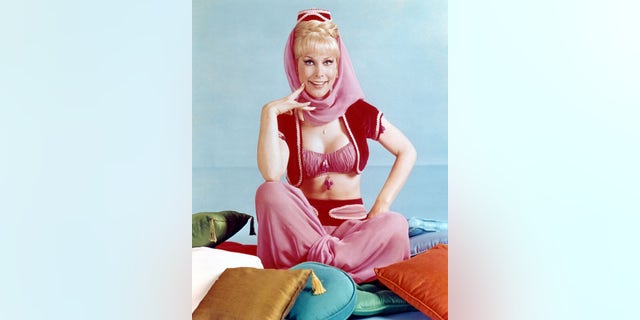 As if by magic, Eden got the role of a lifetime.
"I Dream of Jeannie," which aired from 1965 until 1970, told the story of American astronaut Major Anthony Nelson (Larry Hagman) who stumbled onto a bottle containing an enticing genie (Eden).
And while Eden easily captivated viewers with her belly-baring costume alone, the star admitted she never saw herself as a Hollywood sex symbol.
"I have never thought of myself as the sexy actress," she explained. "I'm not. There are a lot more beautiful women out there. But I was always comedic. [Comedy], that's for me."
And early on in her career, Eden got the stamp of approval from one comic legend — Lucille Ball.
Eden played a guest role on "I Love Lucy" in 1957 as blonde bombshell Diana Jordan, who leaves both Ricky Ricardo (Desi Arnaz) and Fred Mertz (William Frawley) in awe.
"[Ball] couldn't have been nicer or more supportive," recalled Eden. "She wanted to sign me to a contract afterwards. She said, 'There aren't many pretty girls who can play comedy. I would love to have you here working.'
"I wanted to, badly, but I had already tested at [20th Century] Fox, and while I was shooting with Lucy, they made the phone call and picked up my option. So I went to Fox."
In 1960, she played Elvis Presley's love interest in "Flaming Star" and easily impressed the King.
"We would sit there, and he'd have his guitar," she described on enjoying private concerts during breaks in filming. "And he had two friends with him that had their guitars, and his daddy was there. They'd play their guitars and sing. It was just the nicest, most pleasant thing. Just great."
Eden stayed busy working in Hollywood even after "I Dream of Jeannie" came to an end. In fact, she claimed there was a time when she nearly forgot about her famous character.
"I didn't really think about her," she explained. "The show was on the air — it's never been off the air — but I was doing lots of movies, appearing in Vegas, doing shows. I think people are making a lot more out about Jeannie than they did in the '80s and '90s."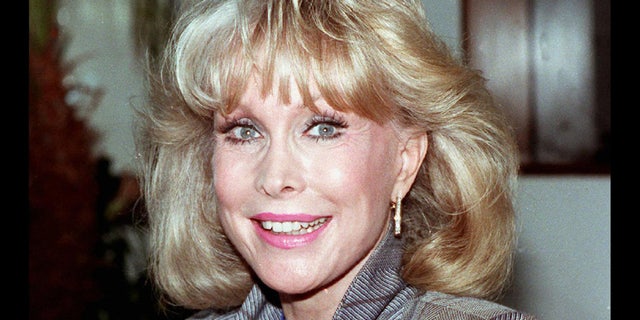 Today, Eden splits her time between Beverly Hills and Las Vegas with her third husband, real estate executive Jon Eicholtz. The couple have been married since 1991. She frequently attends conventions and meets with fans both young and old.
The publication added Eden is aware Jeannie is still a signature role despite her extensive body of work — and she doesn't mind it one bit.
"She is also easy to live with," said Eden. "I really like her."
Back in 2017, Eden told Fox News her belly button became famous while on the set of "I Dream of Jeannie."
"I have a big 'thank-you' to the media for that," she chuckled. "I was on the set one day and [a writer] for The Hollywood Reporter walked on set and right over to me. He said, 'I don't believe you have one.' I said, 'A what?' And he goes, 'A belly button!' And then he poked me in the middle!
"He started writing about my belly button… The next thing I knew, the 'Laugh-In' wanted to premiere my navel on NBC. I know a lot of women are known for very glamorous body parts, but my navel? Ha!"
But life as Jeannie wasn't always so humorous. Eden described one unforgettable moment when her mother visited the set for the very first time.
"It was a show in which the genie was trapped in a safe," said Eden about the scene, in which her character had turned into a miniature genie as it often did.
"And inside that safe, don't ask me why, there was a huge lipstick and a bottle of aspirin. I don't know why that was in the safe, but it was! And of course, they would jiggle the set whenever someone would pick up this safe.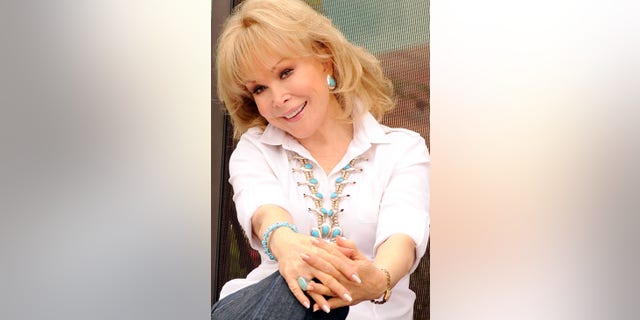 "Well, they jiggled it a little too hard and the lipstick fell over me and hit me on the head. I was out for a couple of minutes. My mother was having a fit! Just having a fit."
Eden also stressed that she never felt typecast because of her success in "I Dream of Jeannie." In fact, she's still thankful for the magical alter-ego.
"I really didn't," she explained. "Because after I did 'I Dream of Jeannie,' I did at least two other television shows. And I don't know how many television movies playing entirely different kinds of people. I was so busy.
"So, I didn't feel that I was ever typecast. In fact, I wasn't. 'Jeannie' just so happens to be one people remember and that's all right with me."