'Hunger Games' rakes in $19.7 million at midnight screenings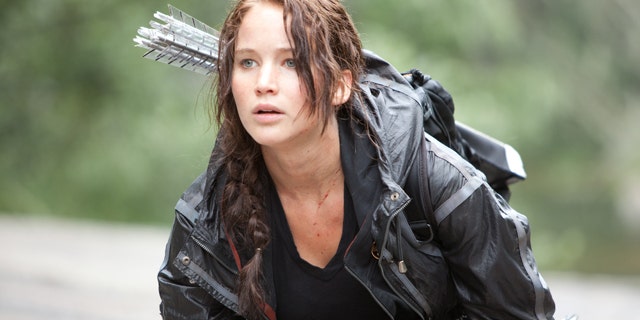 Last night at midnight, "Hunger Games" fans gobbled up tickets to the tune of $19.7 million. It was the seventh biggest midnight opening in history, trailing only three of the "Twilight" sequels and three "Harry Potter" films.
Online ticket seller Fandango reported 3,500 sellouts for "The Hunger Games." Fandango said more than 97% of its current ticket sales are to people who are going to see movie and says it is selling 12 "Hunger Games" tickets per second. Many theaters showed "The Hunger Games" on every screen in the house to accommodate the demand for the film.
Gitesh Pandya of BoxofficeGuru.com says the $19.7 million midnight take should translate into an opening day take of between $50 and $60 million and an opening weekend well over $100 million. "It all depends on how much repeat business there is," he said. "The question is, how many fans who saw it last night will want to go back and see it again by Sunday."
"The Hunger Games" will easily be the biggest film in Lionsgate's history. Lionsgate has never had a film make more than $120 million at the box office, a figure "The Hunger Games" could beat in its opening weekend. Most box office analysts expect "The Hunger Games" to earn about $300 million domestically by the end of its run. Considering the film reportedly cost just under $80 million to make and had a relatively modest $30 million marketing budget, it likely will be a huge money-maker for the studio.
Please click here for the entire story at WSJ.com