Hulk Hogan confuses dead 'Jackass' star Ryan Dunn with living Bam Margera in Twitter post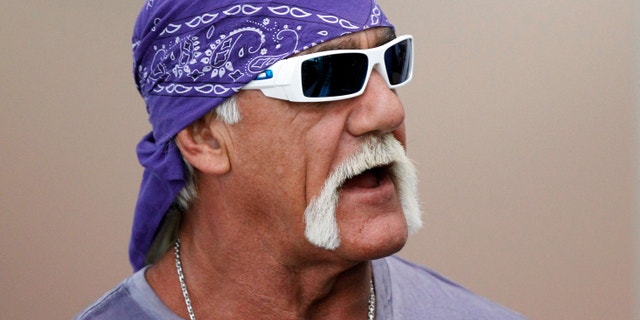 NEWYou can now listen to Fox News articles!
Legendary professional wrestler Hulk Hogan sparked concerns on Tuesday when he mistakenly tweeted that Jackass star Bam Margera was dead.
In a bizarre case of mistaken identity, the 64-year-old WWE veteran took to Twitter to declare that 38-year-old Bam (real name Brandon Margera) had passed away.
However, Hulk later corrected himself to declare that he had confused Bam with fellow Jackass performer, Ryan Dunn, who had died in 2011.
Hulk apologized on Twitter before deleting the string of tweets completely – but not before fans had spotted his error.
In the original tweets, Hulk wrote: "Damn Bam I wish you were still with us, I sure would love to hang out again my brother love u miss u HH".
The star posted a photo of himself with the TV star alongside his misdirected tribute.
He then posted: "Got Ryan and Bam mixed up sorry Bam!!! HH".
Pro Wrestling reporter, Ryan Satin, highlighted Hulk's error, writing: "Hulk Hogan paid tribute to Bam Margera today, who — despite what Hulk Hogan thought — is not dead."
He later updated followers after Hulk deleted his note, writing: "Hulk deleted the tweet apologizing now too."
Followers online had been left confused, with one tweeting: "Did... did Bam Margera die?"
Another asked: "Wait, Bam Margera is alive isn't he?" while a third declared: "Unless he JUST died Bam Margera was still alive last I heard?"
Others were quick to correct Cam, with one tweeting: "Bam Margera is not dead, Hulkster," while another laughed: "Hulk Hogan thinking Bam Margera is dead is peak 2018."
Bam and Ryan Dunn were stars of MTV's long running prank TV show Jackass – which ran from 2000 to 2002 and spawned three big screen adventures.
Ryan died on 20 June 2011 following a fatal car accident and was 34 years old.
This story originally appeared in The Sun.