Hugh Hefner's son Marston arrested for attacking Playmate-of-the-Year-girlfriend, report says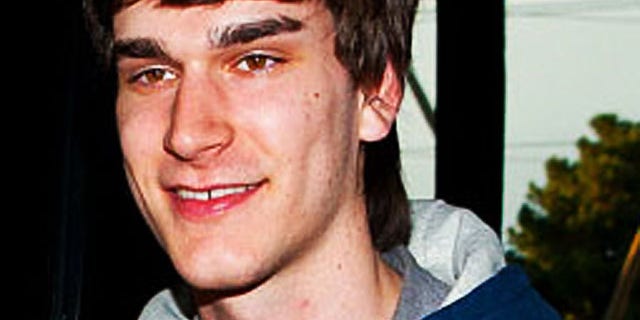 Hugh Hefner's oldest son Marston Hefner was arrested last night after he allegedly attacked his Playmate of the Year girlfriend Claire Sinclair, TMZ has learned.

Law enforcement sources tell TMZ that cops were called to the home Marston shares with Sinclair in Pasadena, CA after one of Sinclair's family members called 911, claiming Marston had attacked her.

Cops arrived at the scene and observed visible injuries on Sinclair's body, including bruises and red marks, sources told TMZ.

Marston admitted the two had gotten into an argument, but did not say he struck Sinclair, sources told TMZ.
CLICK HERE FOR MORE PHOTOS OF MARSTON AND CLAIRE

Sinclair told cops Marston had punched her, kicked her in the stomach and then refused to let her leave the residence, TMZ learned. Sinclair called family members after the alleged attack and her family called the cops, sources said.

After a brief investigation, Marston was arrested for misdemeanor domestic violence shortly after 11 p.m. and was taken to a nearby police station where he was booked.

Marston was released on $20,000 bail a few hours later.

20-year-old Sinclair was named PMOY in 2011. She has been dating Marston on-and-off since August 2010.