'Housewives' star Lea Black opens up about her husband's role as Justin Bieber's lawyer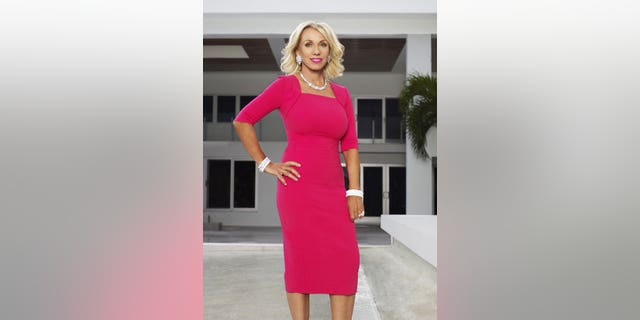 NEWYou can now listen to Fox News articles!
NEW YORK – Bravo fans know Lea Black as the prominent "Mayor of Miami" who often dismisses the dramatic cat fights on the "Real Housewives of Miami." But back in January, Black fans were surprised to see her seldom-on-the-series husband front-and-center during Justin Bieber's brief Miami jail stint.
Roy Black, Lea's husband, is representing Bieber, who faces charges including driving under the influence and resisting arrest. The case will return to the courtroom on May 5, and Lea will be supporting her husband every step of the way during his involvement in the very prominent case.
"My husband has represented a lot of controversial people throughout the years, a lot of wrongly accused people over the years," Lea told FOX411 at Tokya Sushi Lounge & Nightclub in Manhattan on Wednesday. "I always think that he takes the side of doing the right thing by people, and I think that he'll do the best he can do given the circumstances, and I think that the client deserves the best that my husband can give because he is a great kid."
Lea told us she was going about her business on Jan. 23 when the news broke that her husband was going to be representing Bieber after the singer was allegedly caught drag racing. The singer is said to have made statements admitting to drinking beer and smoking marijuana and taking prescription pills.
"I was in a normal work day and I heard about it through the grapevine through my office," she recalled. "For me, he's represented so many people over the years it was sort of another day in court and another day at work."
Lea said she was enjoying her visit to New York City, where she planned to go on former Housewife Bethenny Frankel's talk show. On Wednesday night she mingled with other Bravo stars, including "Real Housewives of New York City" stars Sonja Morgan and Ramona Singer.