Holly Holm: I can 'definitely' handle fame like Ronda Rousey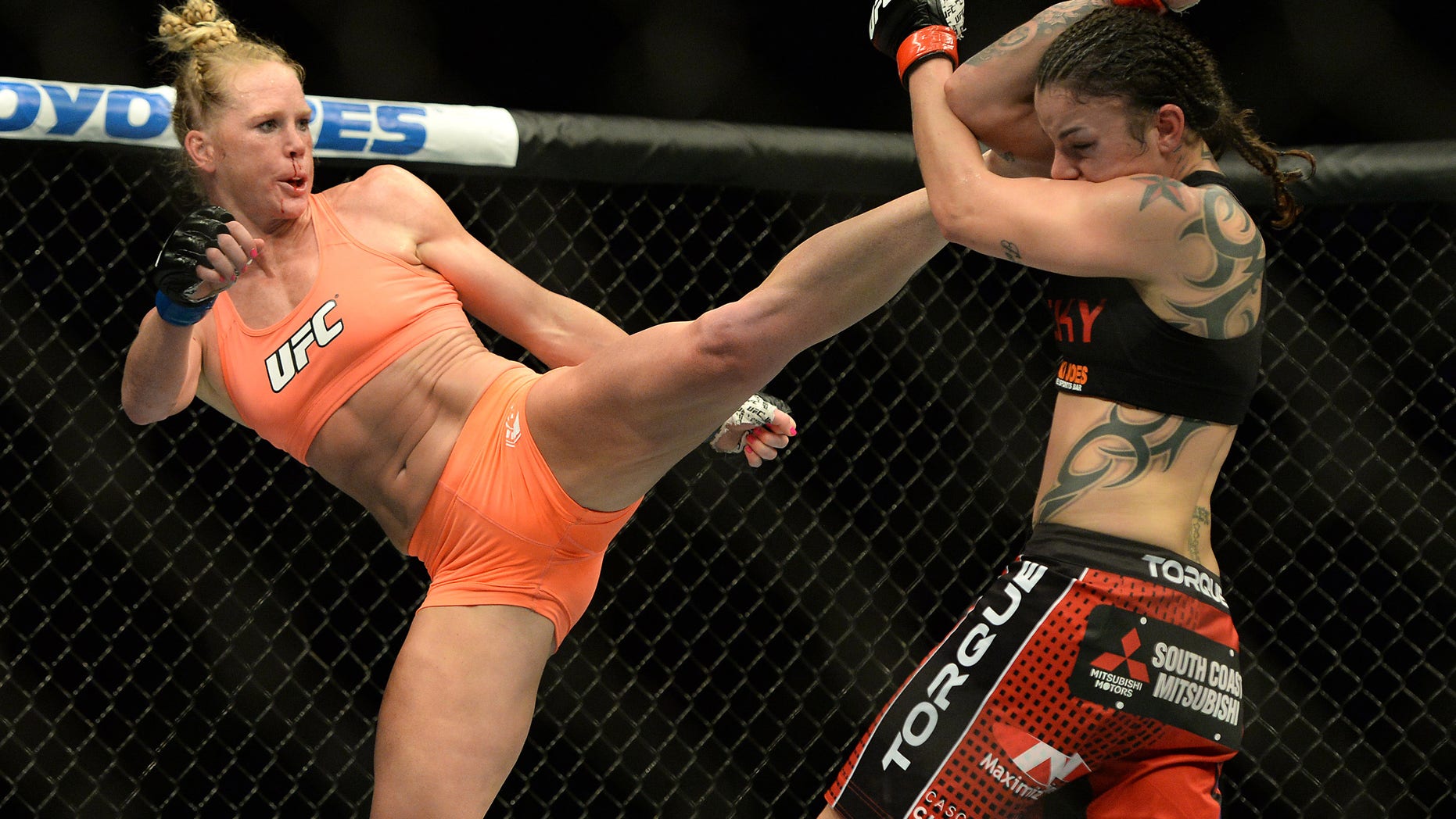 LOS ANGELES – Holly Holm is preparing for quite possibly the most important fight of her life as she faces Ronda Rousey in Australia on November 14th.

Rousey recently revealed to the press this fight will be her "biggest challenge to date" and Holm told FOX411 she feels exactly the same way.

"This is my biggest challenge to date," Holm, 34, admitted. "I'm honored that she (Rousey) feels the same, and she's very confident and coming in with her best game yet. I'm just going to be there ready to show everybody what I'm made of."

Recently Rousey, 28, has become a staple in Hollywood, making a name for herself as an actress and receiving a surplus of media attention. Rousey has landed several major film deals and has a book on shelves now that will soon be made into a film.
Rousey expressed her belief that Holm was not equipped to handle the intense fame that comes with the title, should she win their fight.

"This kind of environment isn't what Holly would like, and I hope she takes the money she gets for losing and has a great life that she would like a lot more than this one," Rousey said.

However, Holm is well aware that a victory from this upcoming fight would bring her even more fame and she is confident that she can "definitely" handle being thrust into the limelight.

"Definitely… With a victory, [the fame] would be a constant reminder that I won so I would be definitely fine with it."

Holm said right now she is completely focused on beating Rousey. But down the line, if a certain opportunities in Hollywood came along, she wouldn't rule out becoming a more mainstream celebrity.  

"I would say passion first. Then everything falls into place," she explained. "I'm passionate about this fight, and I want to win and if it opens the doors for other things I want to take, I will. Until then I'm just going to focus at what's at hand and if there is something that presents itself, and I want to say yes to trying a new opportunity, then I will.

But until Hollywood calls, Holm is fighting and enjoying life.

"Life is crazy ride," she said. "You never know what is going to be next."