Hillary Scott shares 'Thy Will' is about heartbreak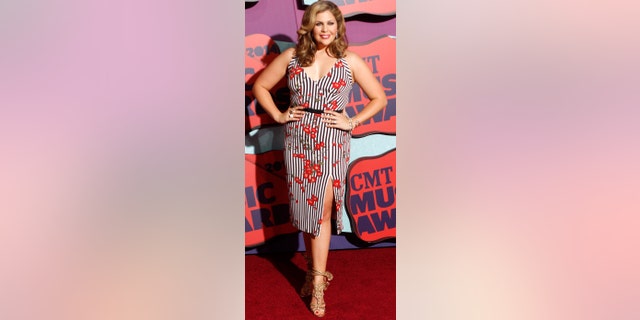 NEWYou can now listen to Fox News articles!
Hillary Scott recently released "Thy Will," the first song off her forthcoming faith-based side project, Hillary Scott & the Scott Family. The song was written after a recent experience that left her heartbroken, and while she hasn't revealed exactly what that experience was, she says she will in due time.
"I'm holding it close because I want people to have a chance to hear [the song] and not hear it through my story yet," she explains to Michigan radio station WIN 98.5. "I want everyone to hear it through theirs. Even just through writing this and it now being out, I've gained so much healing from what I've been through, and I'm hearing so many stories just about what other people have been through, and that's what I don't want to miss. I feel like I'm not supposed to share my part yet, until others have been given the opportunity to put their own lives into the words."
Scott's father, Lang Scott, younger sister, Rylee, and Grammy award-winning mother Linda Davis will also appear on the album, Love Remains, due out later this year.
"There's a duet with my mom on it that features some other artists as well, and it reminds me of O, Brother Where Art Thou?," Scott shares. "I'm giving you a little bit of a teaser there, because there's a song in that movie that makes its way into the song and it's just an old, kind of traditional, old gospel song."
Hillary Scott Talks Heartbreak and 'Thy Will'