'Hidden Figures' Cast Surprised By the Untold Story of the Brilliant Women Behind NASA's Biggest Launch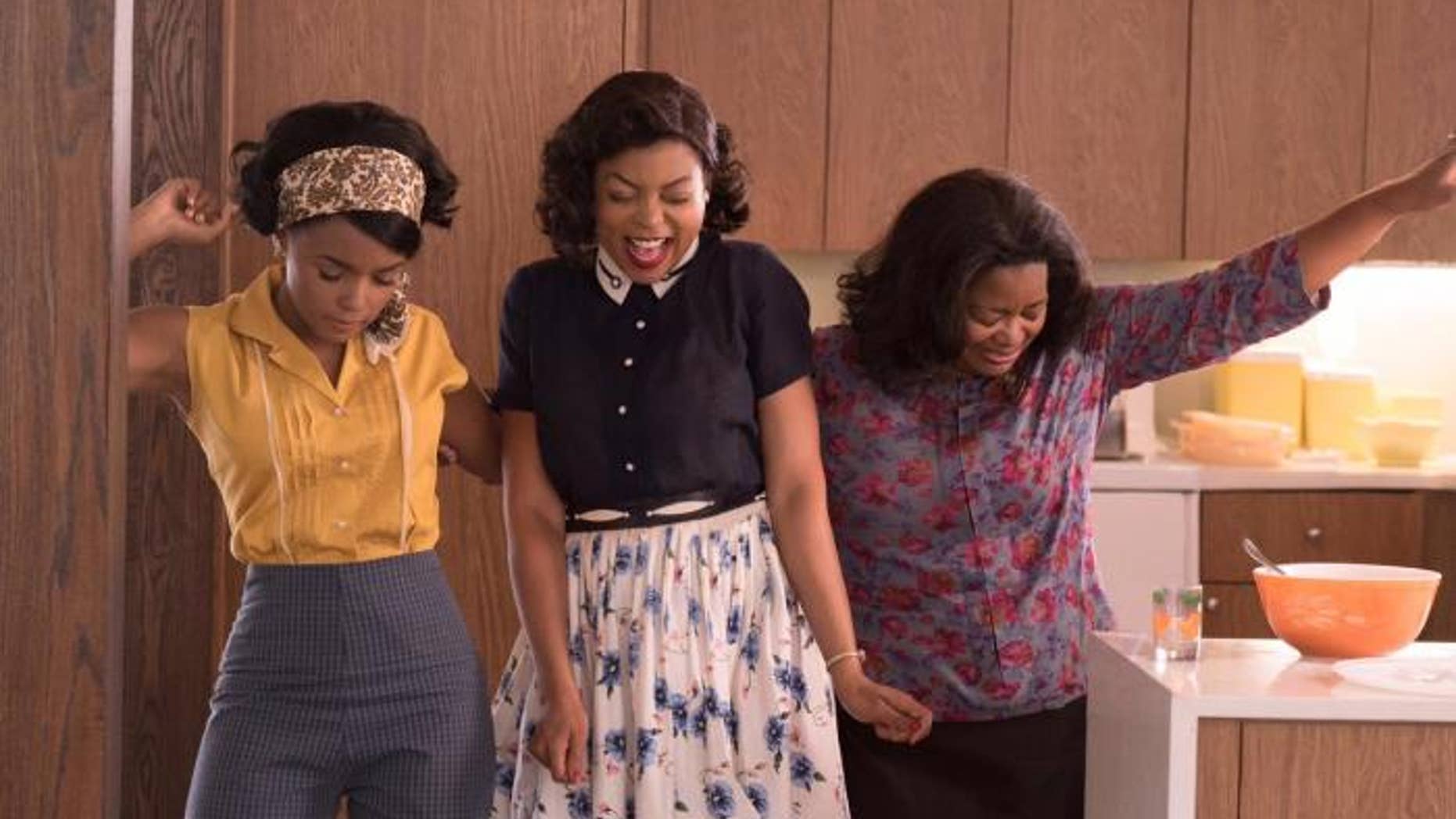 They say that behind every great man is a great woman — but in this case, there were three.
The new film "Hidden Figures" follows the incredible untold story of three African-American women — Katherine G. Johnson (Taraji P. Henson), Mary Jackson (Janelle Monáe) and Dorothy Vaughan (Octavia Spencer) — who were the brains behind one of the greatest space launches in American history. The trio helped John Glenn become the first American astronaut to orbit the Earth in 1962, and their involvement with NASA broke all the rules and inspired a generation of future aerospace engineers.
Fox News Magazine caught up with the cast at the New York City premiere, where we found out that most of them were unaware of the ladies' involvement in this historic feat.
"When I first read the script, the very first thing I did was go to Wikipedia, and I Googled the three women's names," admits cast-member Jim Parsons. "I knew it was true logically, [but] I realized in my heart I felt like I read a lovely work of fiction. Then I thought, 'Wait a minute, no, this is real!'"
"In one way that's frustrating and sad," adds Parsons, who plays lead engineer Paul Stafford, the man responsible for bringing these womens' Space Task Force into fruition. "Why was this story available to surprise people? Why don't we tell this right the first time?"
"Scream Queens" star Glen Powell agrees, and says that having the opportunity to play the late John Glenn was truly an honor.
"There is a lot of information on John. The hard part for these women was that there is no information on them. They were the brains behind this launch, and their story only gets to be told once … I think the movie did it really, really well," he says.
"What I find interesting about John is that in every interview I watched, he never considered himself a hero — which is what heroes say," adds Powell. "There's obviously a million times in his life where he could have died, but never did he admit that he was truly scared. I'd love to know the moments where the superhuman felt human. He's a really sensational figure."
Kevin Costner rounds out the cast as the Space Task Group leader (a fictional character based on several real leaders at NASA), and he too fell in love with the script almost instantly.
"There's a real difference between an interesting story and a really great script: a lot of interesting stories can't become great movies, but great scripts can," says Costner. "Theodore Melfi [the film's director] really found a way to make it seem so human with what was going on, and with so much at stake."
Costner may have loved working on the project, but don't expect the Oscar-winner to be on-board with NASA's plan to send humans to Mars in 2030.
"I wouldn't go," he said. "I wouldn't leave my wife, I wouldn't leave my children. This is where I belong, and I'm thankful for the people willing to risk everything to go there."
Parsons couldn't agree more. "I have zero interest in going to space! My palms sweat as I just said that. That sounds terrible to me," he joked. "When I was little, I liked 'Close Encounters of the Third Kind' and I loved 'E.T.,' and I still feel a part of me is fascinated by alien existence or possibilities. I'm interested in what's out there, but until they come here, I'm not going there."
Powell, however, said he wouldn't mind going to Mars, although he's more excited for audiences to see the film and take away a powerful message.
"I think it's a very honest movie and a very prevalent movie. I hope this movie inspires a lot of young women and men who want to be engineers and mathematicians, and I think it has potential to do that."