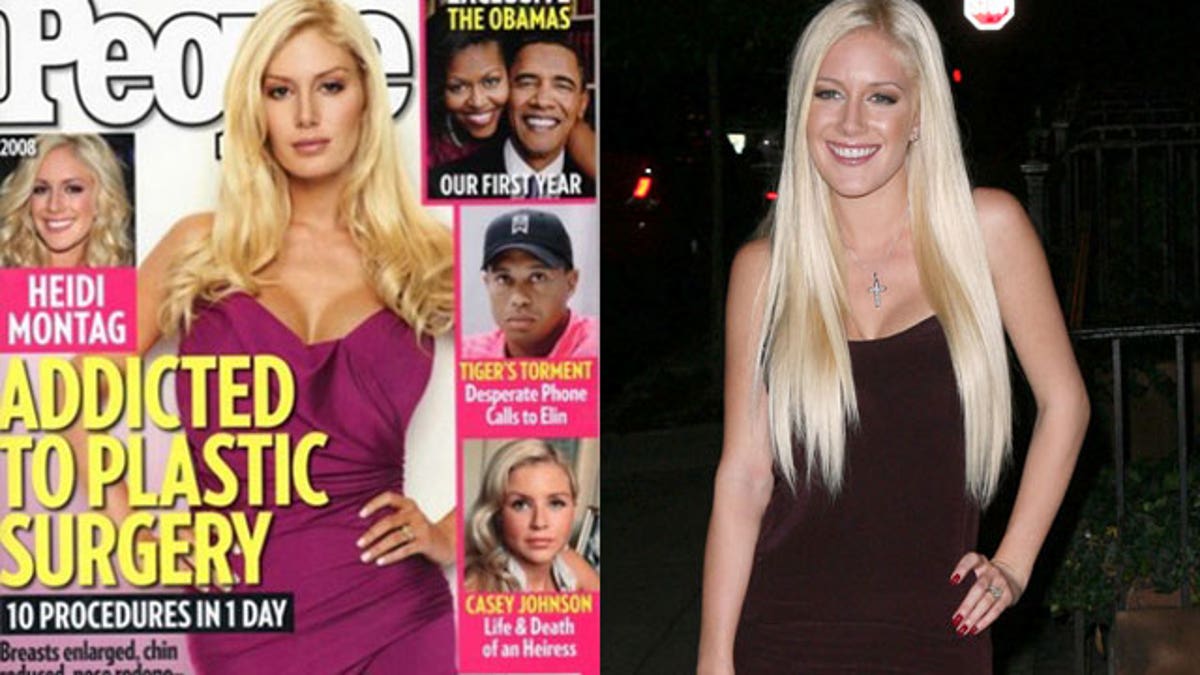 Heidi Montag is ready to go it alone.
Kind of.
The reality star said she's dumping her husband Spencer Pratt as her manager, and replacing him with a psychic.
"After the incredible experiences I have had healing my life and truly connecting to my dreams with healer intuitive Aiden Chase, I have officially asked him to become my manager," Montag told People. "Having an intuitive psychic leading my team gives me an edge no one else has."


SLIDESHOW: The Many Faces - and Bodies - of Heidi Montag.
Pratt has been married to Heidi Montag for a year, and her manager since she burst onto the reality TV scene on "The Hills" at the age of 19.
Montag is now 23. Pratt is 26.
Despite the business split, the two are still a couple, said Montag.
"Never mix business and pleasure," she said. "We are no longer Speidi but Spencer and Heidi."

Pratt was outspokenly against his wife's recent spate of elective surgery. Montag had 10 procedures done in a single day, including new larger breast implants and a new chin.
Montag told People her career is in a good place, with an upcoming Ron Howard-related project and a feature film.

"I am so excited for my future and the bright successes coming my way," she said.
No word from her husband on her career move.
Yet.