Heidi Montag and Spencer Pratt set to return to reality TV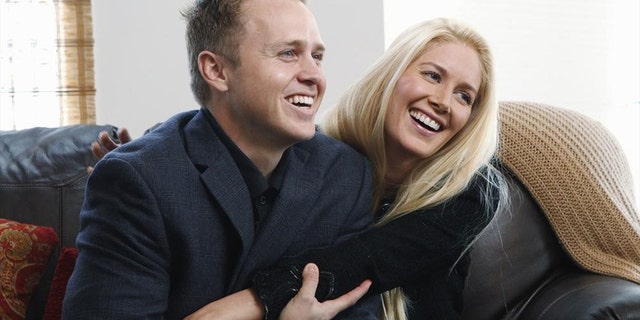 Former "Hills" stars Heidi Montag and Spencer Pratt are returning to the small screen. This time they've set out to heal their rocky marriage.
Montag, 28, and Pratt, 31, are one of six couples set for the newest season of WE TV's "Marriage Boot Camp."
Montag broke the news via Twitter on Thursday, saying, "GET READY [WE'RE] BACK ON @wetv," after retweeting a cast photo.
Joining them are Aviva and Reid Drescher from "The Real Housewives of New York"; Natalie Nunn and Jacob Payne from "Bad Girls Club" and "Bridezillas"; Tyson Apostol and Rachel Foulger from "Survivor Blood vs. Water," and Syleena Johnson and Kiwane Garris from "R&B Divas."
Click here for more on this report from the New York Post.
WATCH: Break Time: Teen mom is an awful, awful singer