Heidi Klum dresses as an old lady for Halloween, is unrecognizable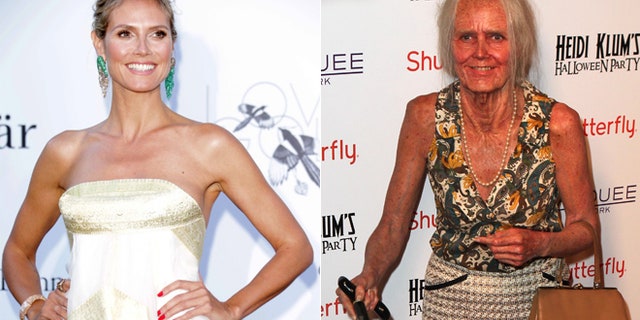 Heidi Klum stepped out of a time machine to attend her big Halloween bash on Thursday night.

The supermodel transformed into a 100-year-old woman for her annual party at Marquee nightclub in Chelsea .

The 40-year-old Klum documented her "aging" process on social media as three makeup artists turned her into a wrinkly old lady.

"Ok guys . . . I am going into the future," Klum tweeted before undergoing the cosmetic procedure.

The Project Runway host even climbed into a vintage auto that carried her to the jubilee.